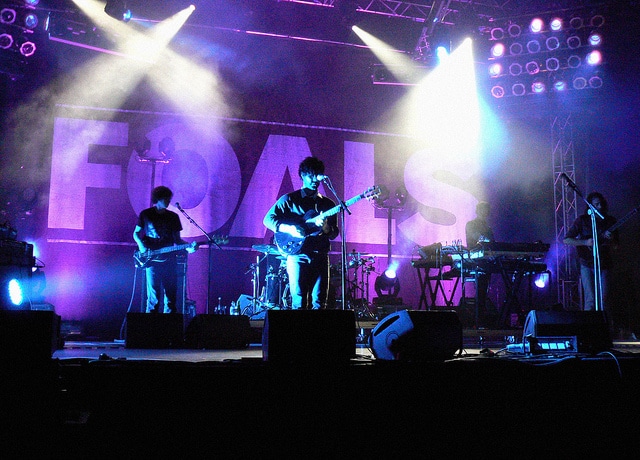 Frontman Yannis Philippakis, described the potential the band's new material can have in a live setting. Yannis said that the band will "decimate venues" with their new album.
The band have finished recording their fourth studio album with producer James Ford, who has worked with the likes of The Arctic Monkeys and Florence + The Machine. The album as of now is still untitled and is set to release sometime later this year.
In a recent interview with NME, Yannis spoke about when they were writing the new album, they had the live shows in mind "This new stuff's going to decimate venues; we're itching to play it," he said. "It's going to be fun to get back on stage and obliterate places."
Yannis also spoke about his shift in the way he wrote lyrics on the new album "On Holy Fire I tried to consciously push the lyrics somewhere personal that was more like real life, whereas on this one I just wanted to strip the layers of myself away, have the reptilian part of my brain speak directly and not analyse or censor it".
In speaking about his new approach to songwriting, he also mentioned a change in attitude "I wanted to tap into my inner madman and feel like I was channeling some sort of fevered creature. I wanted to relish the mania." This seems to be the sort of energy he will be unleashing during their live shows
Photo Credit: smokeghost