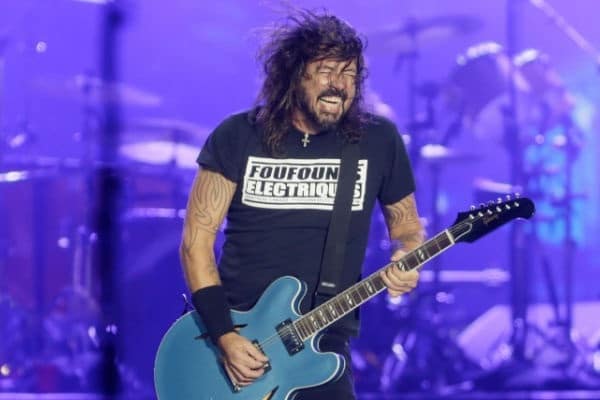 Foo Fighters have hinted that another new single from their latest album is in the works.
The band announced their new album, 'But Here We Are', their first new material since the tragic death of their drummer Taylor Hawkins last month.
Arriving in June, 'But Here We Are' has been described as "the first chapter of the band's new life" and "a brutally honest and emotionally raw response to everything [the band] endured over the last year".
Offering fans a quick preview of the album, Foo Fighters also shared an accompanying single, 'Rescued', which will also feature on 'But Here We Are'.
The track has also been described in a press release as, "rage and sorrow to serenity and acceptance, and myriad points in between". 
"woke and waked a million miles today"
Following this, Foo Fighters shared a quick snippet of another new track via social media.
The track which as of yet remains unnamed, features the following lyrics, "I woke up and walked a million miles today / I've been looking up and down for you / All this time it stills feels just like yesterday / That I walked a million miles with you". 
Check out this post for yourselves below.
5.17.23 pic.twitter.com/ZBPiR6P6v9

— Foo Fighters (@foofighters) May 15, 2023
Back in January, Foo Fighters also announced their first set of shows since Hawkins' death.
The band announced plans to headline this year's Boston Calling Festival, where they top the bill on the opening night on May 26.
Foo Fighters also confirmed plans to headline at Columbus' OH's Sonic Temple festival on May 28, along with Bonnaroo on June 18. More on this from Nova here.
Last month, Queen's Roger Taylor responded to rumours that his son Rufus was to become the next Foo Fighters' drummer.
Paying tribute to Hawkins who was also Rufus' godfather, Taylor said, "We're never going to forget him. I can't take him out of my phone". 
More on this here.