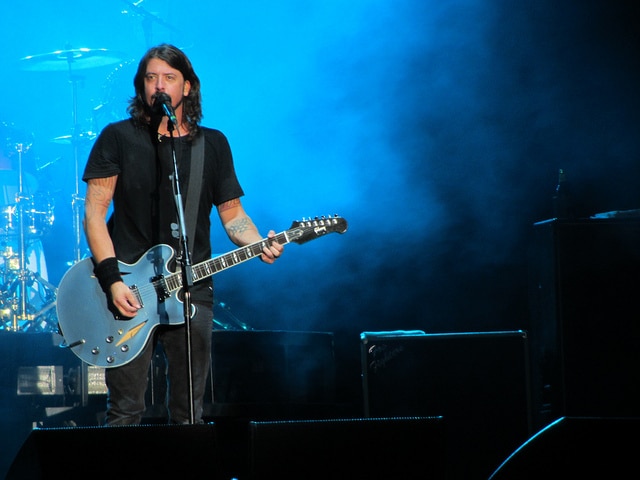 Foo Fighters premiere a new music video for the track 'In The Clear', taken from their hugely anticipated album Sonic Highways.
'In The Clear' is the sixth song to be released off the new record. The song was recorded in New Orleans and the video features an unusually dapper Foo Fighters.
The footage is shot in the heart of the French Quater at Preservation Hall, the song was also recorded there with the Preservation Hall Jazz Band.
Sonic Highways is the eighth studio LP from the American rockers. The new record clocks in at 44 minutes and features eight new tracks.
It features a number of guest features, including Cheap Trick's Rick Nielson, Death Cab For Cutie's Ben Gibbard and The Eagles' Joe Walsh. Nielson played guitar on their first single 'Something From Nothing'.
Watch the video for 'In The Clear' below.
Speaking to NME about the album, drummer Taylor Hawkins Hawkins says: "We like the way our band sounds, naturally. I want drums to sound like drums, as opposed to a drum machine. We kept it as humanly perfect as possible but nothing more. It's as perfect as we can be, which is not perfect."
The record was produced by Butch Vig, member of the Wisconsin rock band Garbage. He previously worked with Foo Fighters on their last record Wasting Light in 2011, as well as working with Dave Grohl in 1991 on Nirvana's break-through LP Nevermind.
Foo Fighters are also getting into the Festive mood, they're putting out their own range of Christmas jumpers.