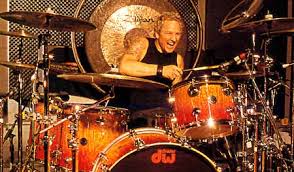 The ex Guns and Roses drummer says the album will contain songs that he has been writing and compiling over the years.
The band's name will be called "Matt Sorum's Fierce Joy" and the album will be called "Stratosphere". The album will be released via his own record label Rok Dok Recordings.
Speaking to The Street Soran says:
"I've always dabbled on the acoustic guitar, and I wrote a couple songs for Velvet Revolver. In Guns N' Roses, Axl [Rose] and Slash looked to me for arrangements. I wasn't the predominant songwriter, but I've always been involved in the process.
"When I put 'Stratosphere' together, I actually had a lot of it on cassette. I'd been writing the songs over the years, and I wanted to do an album that was just coming from me, regardless of anyone's expectations.
"I'm known as a rock guy, but I've always loved so many diverse artists. I was a huge Joni Mitchell fan; I remember listening to a lot of her records back to back. Neil Young, Tom Petty, The Beatles, of course, and I was a huge Bowie fan. I was also into progressive stuff, like early Genesis, Peter Gabriel era. You can hear that influence on the new album; there are a couple of songs that have some interesting time changes."
The album is due to be released in March of this year.
Full interview can be seen here