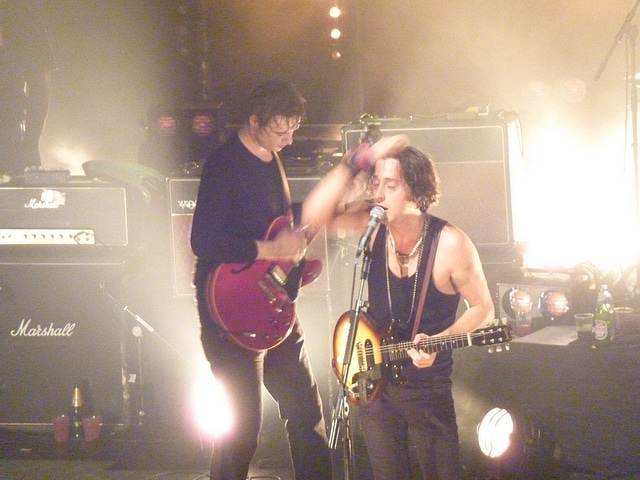 The Libertines and BabyShambles frontman Pete Doherty has opened up about his turbulent past, his battles with addiction and the path to recovery.
Doherty is currently in a drug rehabilitation centre in Thailand, this is where he wrote a confessional essay about his struggles with drugs and the negative impact they had on his life.
The Independent has published the essay that was written at Bangkok's Hope Rehab Centre.
"I remember after we signed that record deal I was offered a line of coke and I soon started washing it up and smoking crack," wrote Doherty. "Carl [Barât] didn't like it. He couldn't stand crack or heroin, and he didn't like the people I was hanging out with. So the band split up."
"There were dark times, but I would just pick up my guitar and write a song and I'd think yeah that solves my problems, you can't tell me anything. But eventually that stopped working. Doing gigs was a nightmare, and all the songs were so dark, how would I be able to perform if I wasn't f**ked up?"
Doherty spoke optimistically about the future, saying that his "creativity is going to flourish when I get clean" and urged people with similar problems to seek help.
"To anyone struggling with addiction, I would say this: just hang on, hang on. There is a way out. You will heal. I don't care how much damage you've done, you can heal. I would say ask someone for help, just get yourself along to an NA or AA meeting, you'll be amazed. I know I was."
Read Pete Doherty's full piece over at The Independent.
The Libertines are currently working on their third album, expected to be released next year. It will be the band's first album in ten years, since their self-titled LP in 2004.