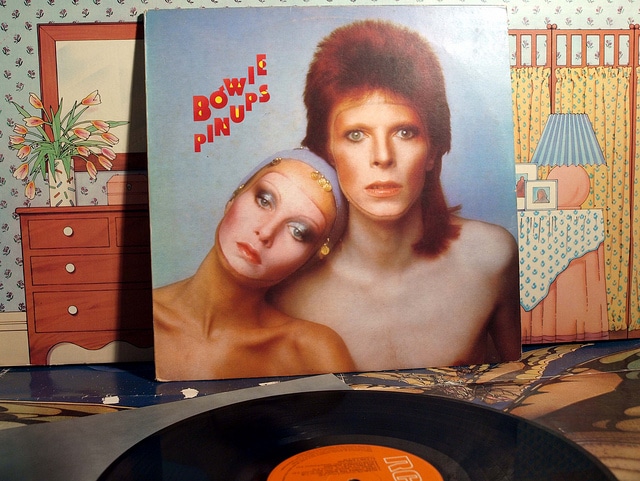 Former manager and producer of The Rolling Stones, Andrew Loog Oldham compares David Bowie's latest music to "the worst of Scott Walker."
Oldham didn't just stop at Ziggy Stardust, during the explosive interview, he also had a go at pianist and host Jools Holland saying he should 'inject cocaine in his hands'.
He looked after the Rolling Stones from 1963 – 1967. Although Oldham claims he produced some of the Stones' early material, the band's website reads: "Accounts regarding the value of his [Andrew Loog Oldham] musical input to The Stones recordings vary, from negligible to absolute zero."
His other claim to fame is discovering the English singer-actress Marianne Faithfull, giving her the Jagger-Richards song 'As Tears Go By'.
Speaking to The Sabotage Times, Oldham mocked the state of modern music and the older artists still recording new material.
Discussing the BBC show 'Later with Jools Holland', he said: "I was watching that great music show hosted by that awful Jools Holland. They really should inject his hands with cocaine so that he cannot play piano any more."
"I've watched him walk all over Bill Medley, Amy Winehouse, Paul Weller. I'm sure he went to the Russ Conway piano school….. Anyway, Later With Jools Holland, that's the show and a very good show it is apart from Jools (who looks like Bernard Cribbins in pimp gear)."
In his next moan, he took shots a Bowie. "I just heard the new Bowie single; he seems to be cloning the worst of Scott Walker. As I've said old people make old music."
Despite a generally negative chat, one band did tickle his fancy. "There was this band from Chicago – The Orwells – very, very good apart from the drummer. But great chops and a great figure. I was getting excited. Then they came on later in the show and showed they only had one song. Not enough, kiddies, not enough."
This week, Bowie was nominated for British Artist of the Year 2014, at the inaugural BBC Music Awards taking place this Thursday 11th December at 8pm.