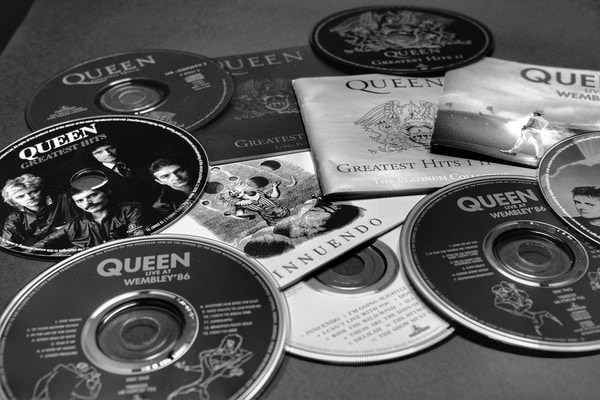 According to bandmates Brian May and Roger Taylor, Freddie Mercury didn't put a whole lot of effort into the Queen hit Crazy Little Thing Called Love.
The song was written in 1979 as a tribute to Elvis Presley, who had died two years earlier. Included on both their 1980 album The Game and their 1981 Greatest Hits compilation, the song reached number two in the UK and became the band's first number one in the US, where it remained atop the Billboard Hot 100 for four weeks. The live debut of the song marked the first time Mercury played guitar in concert.
Crazy Little Thing Called Love might be one of Queen's most famous songs, but Mercury didn't devote much time to its composition.
That's according to May and Taylor, who discussed the song's origin on the latest episode of career spanning web series Queen the Greatest.
May claims that by 1979 Queen had "got into this rather indulgent way of just bowling into the studio with no ideas, or very few ideas, and just doing it from scratch."
"Fred did write the song in the bath in about 10 minutes," Taylor said of the birth of Crazy Little Thing Called Love.
"He was very fond of Elvis, and of Cliff (Richard), I have to say," added May. "Yeah, Freddie wrote it very quickly and rushed in and put it down with the boys. By the time I got there, it was almost done."
May also discussed the contribution of sound engineer Reinhold Mack to the track.
"I think the sounds that Mack managed to get, these very elemental, very real sounds, ambient sounds in the studio had a big contribution to make. It does sound very authentic, everything about it is sort of like original rock and roll sounding."
In 1981 Mercury spoke about writing Crazy Little Thing Called Love with British music weekly Melody Maker.
"Crazy Little Thing Called Love took me five or ten minutes," he told the magazine. "I did that on the guitar, which I can't play for nuts, and in one way it was quite a good thing because I was restricted, knowing only a few chords. It's a good discipline because I simply had to write within a small framework. I couldn't work through too many chords and because of that restriction I wrote a good song, I think."