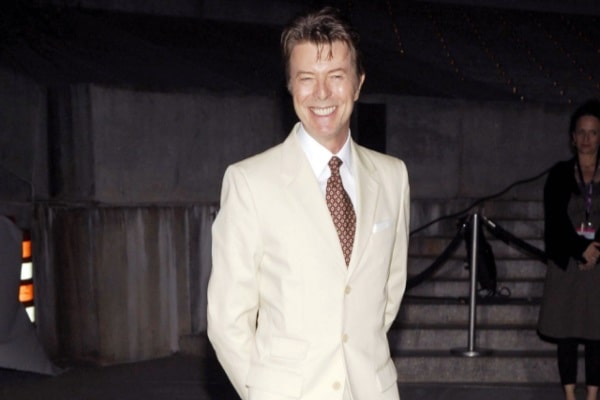 Would you like to listen to the article instead of reading it?
During a famous interview in 2002, David Bowie delivered a comical impression of his friend Mick Jagger.
Bowie delivered this impersonation of Jagger during an on screen interview with ITV chat show Parkinson, hosted by broadcasting legend Sir Michael Parkinson, who spoke to Bowie, alonsgide Tom Hanks.
The segment also Bowie perform his single 'Everyone Says Hi' from his 2002 album Heathen. He also treated the audience to a live cover of his famous hit 'Life On Mars'.
"priceless"
The late singer was a close friend of the Rolling Stones frontman, adding that their friendship began in the 1970s, as the pair partied across London together.
They also shared ideas about their careers and aspirations throughout their friendship.
During his interview with Parkinson, David Bowie shared an anecdote about seeing Jagger perform on stage for the first time.
According to Bowie, Jagger's band The Rolling Stones were supporting his childhood hero Little Richard at the Brixton Odeon in 1963, having explained how his wife Iman had bought him a jacket once owned by Jagger for their wedding anniversary.
"I saw him first in 1963 it was, I think it might have been at the Brixton Odeon", the Ziggy Stardust star revealed.
"The Rolling Stones were opening up for him. It was the first time they ever saw him and they weren't very well known. There was about six kids that rushed to the front. That was their fanbase at the time; everybody was there for Little Richard". 
Bowie continued, "It was priceless, I'd never seen anything so rebellious in my life. Some guy yells out 'Get your hair cut!". 
At this point, Bowie really did prove that he literally had the moves like Jagger with a killer impression of the singer's reply to the fan which was, "What, and look like you?". 
"I thought, Oh my God, this is the future of music!", Bowie added in his own voice.
Check this impression out below.
Last week, David Bowie's son from his first marriage Duncan Jones, criticised former US President Donald Trump for using his father's music ahead of his post arrest speech.
More on this here.