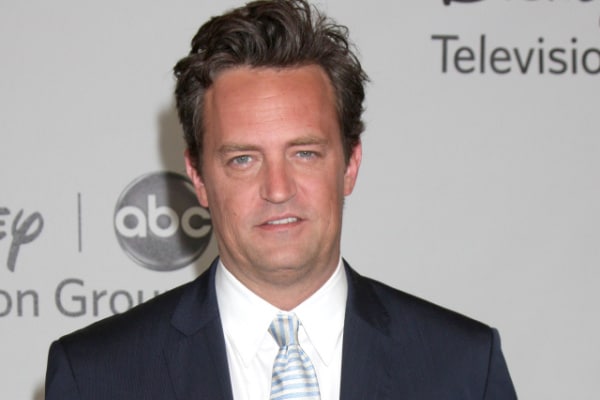 Would you like to listen to the article instead of reading it?
The stars of popular 90s sitcom Friends, have said that they are "utterly devastated" over the death of their co-star Mathew Perry.
Perry who was known for playing sarcastic character Chandler Bing in the hit sitcom, died on Saturday, after being reportedly found dead in a jacuzzi at his Los Angeles home.
The actor was 54 years old.
"more than just cast mates"
Following his death, a joint statement was also released and signed by Mathew Perry's Friends co-stars Courteney Cox, Jennifer Aniston, Lisa Kudrow, Matt Le Blanc, and David Schwimmer.
"We are all so utterly devastated by the loss of Matthew", the cast said in this joint statement. Adding, "We were more than just cast mates. We are a family".
They continued, "There is so much to say, but right now we're going to take a moment to grieve and process this unfathomable loss".
"In time we will say more, as and when we are able. For now, our thoughts and our love are with Matty's family, his friends, and everyone who loved him around the world".
We are devastated to learn of Matthew Perry's passing. He was a true gift to us all. Our heart goes out to his family, loved ones, and all of his fans. pic.twitter.com/Xv6HkpSEBl

— FRIENDS (@FriendsTV) October 29, 2023
The "world will miss you"
Other actors who featured in the hit sitcom also paid moving tributes to Mathew Perry, including Maggie Wheeler, who played Janice Hosenstein, Perry's on-screen on and off girlfriend, who said that the "world will miss you".
"What a loss. The world will miss you Matthew Perry . The joy you brought to so many in your too short lifetime will live on", Wheeler wrote. "I feel so very blessed by every creative moment we shared".
Others to paid homage to Perry also include Elliot Gould, who played Jack Geller in Friends, the father of Ross and Monic Geller (Schwimmer & Cox).
Gould hailed Perry as "kind, thoughtful, smart, funny, and just a terrifically, talented actor".
Other actors who paid tribute also include Brooke Shields, Kathleen Turner, and Morgan Fairchild.
Hank Azaria who featured in several Friends episodes, said Perry was like a "brother" to him.
"We were there for each other in the early days of our career and he was, to me, as funny as he was on Friends… in person he was just the funniest man ever", Azaria said.
"And every night, he was like a genius, he would start to weave comedy threads together, just hanging out – little joke here, joke there, joke here, joke there – and then by the end of the night he would weave them all together in this crescendo of hilarity".
"deeply saddened"
Friends co-creators Marta Krauffman, and David Crane released a separate statement, saying that they were "deeply saddened" by Perry's death.
"We will always cherish the joy, the light, the blinding intelligence he brought to every moment – not just to his work, but in life as well", they said.
"He was always the funniest person in the room. More than that, he was the sweetest, with a giving and selfless heart".
"This truly is The One Where Our Hearts Are Broken".
Mathew Perry's portrayal of Chandler Bing also earned him an Emmy Award nomination, while he also starred in several films Studio 60 On The Sunset Strip, and Fools Rush In.
A post mortem into the actor's death was inconclusive, while officials are still awaiting toxicology test results.
Perry's death comes two years after James Michael Tyler, who played Central Perk manager Gunther in Friends, died aged 59, following a battle with cancer.