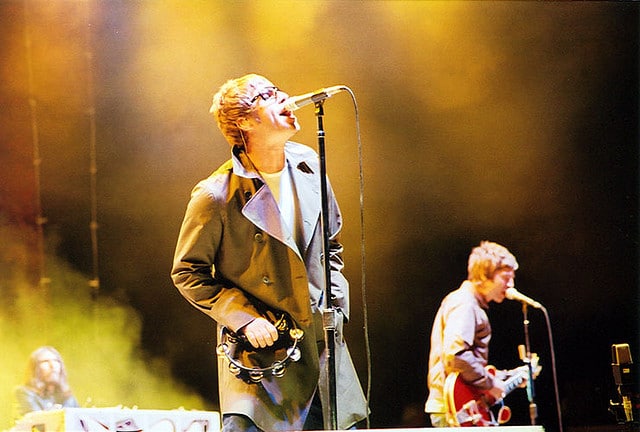 A special one-of-a-kind painting of Oasis has been taken from an art gallery in Manchester.
The pre-dawn raid took place at the Art Gallery and Gift Shop on Bolton Street, Bury, between 4.45am and 5.15am on Bank holiday Monday October 27th.
The black and white painting was created by artist Olga Tsarevska Lomax, and features brothers Noel and Liam.
The robbers didn't exactly use a cunning plan, it was more brute force, they smashed the shop window of the gallery and took the painting displayed at the front.
Greater Manchester Police are asking for the public's help getting the painting back, but are curiously quoting song titles in their written appeal.
PC Katherine Gosling issued a statement that mentions the Oasis songs 'The Masterplan' and 'Some Might Say'.
The appeal reads: "Quite what the master plan behind this theft is I don't know, but a local business has been broken into and a one of a kind piece of art work taken."
"This was the only piece taken and some might say we are therefore looking for an Oasis fan – similarly it may have been stolen to order. Regardless we are keen to find it and return it."
"If you have any information about the person responsible, have seen the artwork or are offered it, please get in touch."
These difficult situations happen all around the world, you just have to roll with it, little by little the police are gathering more clues, hopefully the artwork will be returned and you can stop crying your heart out.