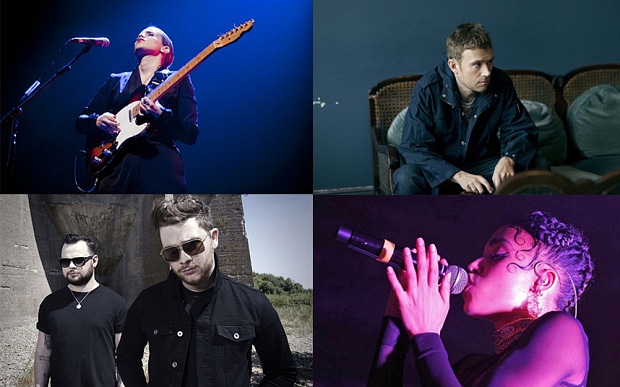 The winner of the 2014 Mercury Music Prize will be revealed tonight, nominees include the likes of Damon Albarn, Bombay Bicycle Club and Royal Blood.
The twelve nominees are all in contention for the prestigious music award, with the current bookies favourite being electronic experimental artist FKA Twigs.
The first Mercury Prize took place in 1992 and was won by Primal Scream for their album Screamadelica.
Bookmaker William Hill announced that FKA Twigs' odds have been reduced to from 4/1 to 11/4. While hip-hop vocalist Kate Tempest is now in second place, followed by Brighton rock duo Royal Blood in third.
A William Hill spokesperson said: "It has been one way traffic all week. All the money has been for FKA Twigs, which is reminiscent of the gamble we saw in 2010 on The xx, which ended up being one of our worst ever Mercury results."
Damon Albarn is nominated for his album Everyday Robots. The Blur singer is included despite withdrawing Gorillaz from the shortlist when they were nominated in 2001 for their self-titled debut LP. He claimed being nominated was like "like carrying a dead albatross round your neck for eternity."
All 12 shortlisted albums have seen a dramatic rise in album sales since the nominations in September. Spotify has released the percentage increase in streams each artist has achieved.
East India Youth – Total Strife Forever (1045% peak in streams)
Kate Tempest – Everybody Down (900% peak in streams)
Anna Calvi – One Breath (492% peak in streams)
Polar Bear – In Each and Every One (337% peak in streams)
Nick Mulvey – First Mind (73% peak in streams)
GoGo Penguin – v2.0 (69% peak in streams)
Royal Blood – Royal Blood (66% peak in streams)
Damon Albarn – Everyday Robots (65% peak in streams)
Jungle – Jungle (39% peak in streams)
Bombay Bicycle Club – So Long, See You Tomorrow (35% peak in streams)
FKA twigs – LP1 (33% peak in streams)
Seven of the twelve shortlisted albums are debut releases, with Albarn, Anna Calvi and Polar Bear the only artists to have been nominated for the prize before.
Judges include, Simon Frith Professor of Music at Edinburgh University, Greg Cochrane editor NME.com and Jeff Smith head of music for 6Music/Radio 2.
The final winner will be announced at London's Roundhouse by Alice Levine tonight on Wednesday October 29th at 9.30pm.