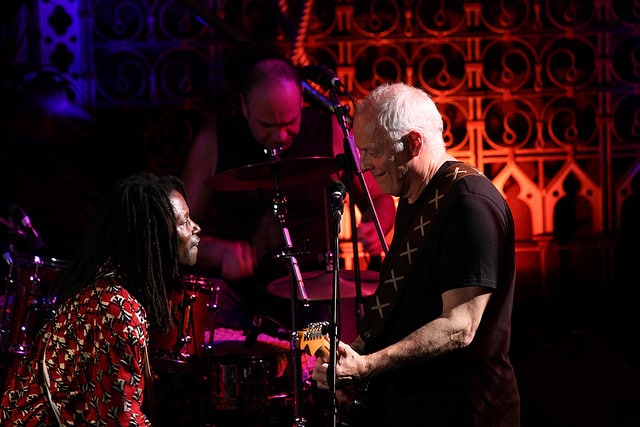 Pink Floyd's frontman David Gilmour has announced he is planning to release a new solo album next year.
Not only is he going to put out a new record in 2015, he is set to go back on tour to play the new material.
This is fantastic news for fans of the singer, as Pink Floyd have already stated that they will not be touring their new album The Endless River.
Gilmour told Rolling Stone that he was nearly finished writing the new solo material and would begin the recording process soon. The Floyd guitarist also confirmed that the new Pink Floyd LP would be their last and would not tour without late keyboardist Rick Wright.
Gilmour said: "There are some sketches that aren't finished, and some of them will be started again. There's a few months' work in it yet. I'm hoping to get it out this following year." Adding that he would embark on "an old man's tour… not a 200-date sort of thing."
Commenting on touring without Wright, he said: "Without him, that's kind of impossible, I'm really enjoying my life and my music. There's no room for Pink Floyd. The thought of doing any more causes me to break out in a cold sweat."
"Anything we had of value is on this album. Trying to do it again would mean using second-best material, and that's not good enough for me."
The upcoming LP is the band's first record for more than two decades, the last material being The Division Bell released in 1994. The Endless River is based on recordings from the same 1994 session, and will feature contributions from deceased keyboard player Richard Wright, who passed away in 2008.