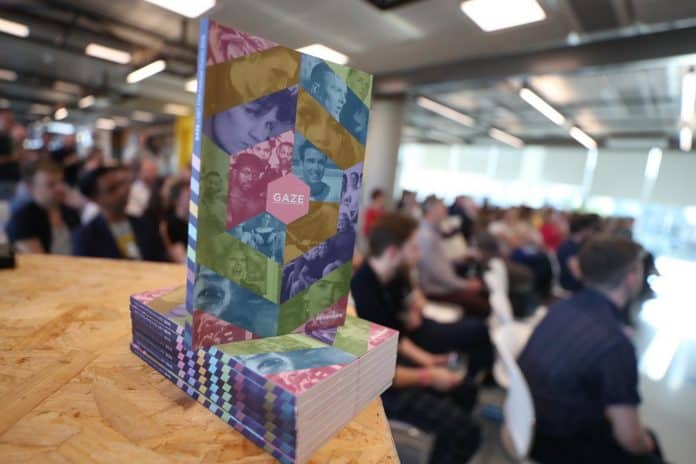 While Pride Month comes to a close, the queer celebration continues with the GAZE LGBT Film Festival officially launching the programme for the 27th festival.
The August bank holiday weekend (and days leading up to!) will see yet another packed line-up of international and Irish films and guest filmmakers taking part at the Light House Cinema, Smithfield and IFI Temple Bar.
Numerous filmmakers will be discussing their work and meeting audiences during Q&As after screenings of films that explore a diverse range of subjects, styles and stories in the festival which runs from 1st – 5th August 2019.
This year's opening gala screening will be "Deep in Vogue", a riotous look at the Manchester vogue scene. The closing film, starring Laure Dern, is "JT Leroy", where director Justin Kelly brings the completely bonkers true story of JT to the screen for the first time in fiction form.
A spotlight on Latin American LGBT films will showcase five features from countries including Argentina, Brazil, Colombia and Venezuela, along with numerous short films represented across the shorts programmes in the festival. These bring together vastly different story forms, narrative styles and emotional responses.
Chairperson of the Board of GAZE, Sarah Williams, said, "We're thrilled to launch this very ambitious festival programme with our audiences and friends tonight, particularly our valued lead sponsors Accenture. We share the belief that equality is non-negotiable and sharing the power of our LGBT stories is what GAZE is all about. GAZE is about visibility, advocacy, remembrance and sharing a vision for the future. We are passionate about providing a platform for new international and Irish LGBT film and look forward to welcoming a broad audience to this year's event."
GAZE programmer Roisín Geraghty said, "This year's programme is intersectional, intergenerational, and as always, international. We really hope that audiences will come to support the festival and enjoy the selection of films and discussions on offer. This year marks my fifth and final GAZE programme, and I want to say thanks to colleagues, sponsors and audiences alike for their support."
Screenings form a key part of the GAZE 2019 Film Festival programme, which will show the very best in contemporary LGBT films, but will also include discussions and special events including a special Queer Family Event on Monday 5th August, which is tailored to appeal to all families. This will include a special screening of The Little Mermaid, and Drag Queen Story Time at The Gutter Bookshop in Temple Bar.
Full details of all the events are available at www.gaze.ie , where tickets are also on sale.
📢📢We're here, we're queer – get to the cinema! 📢📢

Specifically @LightHouseD7 where all Light House screenings and events are open for booking! Happy #Stonewall50 and #DublinPride and happy GAZE '19. Get booking!!

🇮🇪 Aug 1-5 🏳️‍🌈https://t.co/b2ENkC936h pic.twitter.com/Y2JWbLNtGX

— GAZE: International LGBTQ+ Film Festival (@GAZEfilmfest) June 28, 2019