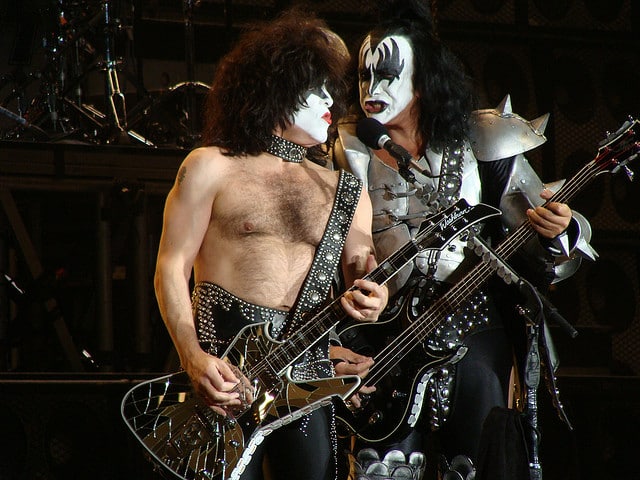 Gene Simmons has recently stated that Kiss could be working on a new album soon. The follow up to 2012's Monster looks likely according to Kiss bassist Gene Simmons, who has recently said that he has already written some new material. 

In a recent interview with Classic Rock magazine, his bandmate Paul Stanley said that they're so busy nowadays that he didn't feel it was necessary to record a new album. Gene Simmons has recently responded to his bandmate, saying that Kiss will record their 21st album in 2016.
Speaking to The Press Enterprise, Simmons said "Paul may think there's not going to be another record; I suspect there will be. We never force the issue. There is no one to answer to except our own gut". Simmons also spoke about the new material he wrote for the album.
Simmons continued by saying "I recently wrote a song called "Your Wish Is My Command" and it feels like Kiss. It came out pretty easy. When there's enough material, we'll look at each other and say you wanna?" So it looks like Gene Simmons predictions might still come through.
Photo Credit: Vintage Fender Basses