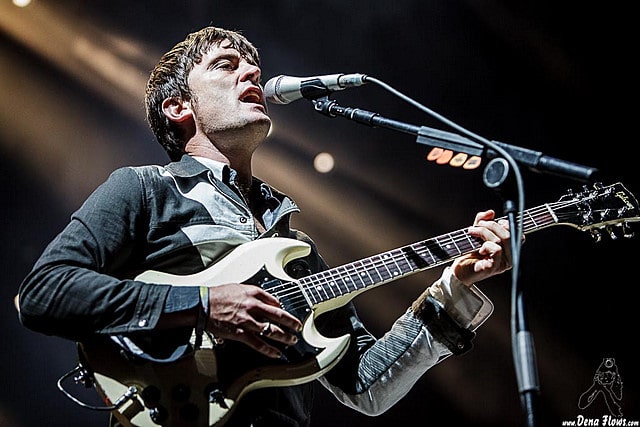 Franz Ferdinand guitarist Nick McCarthy recently announced that he would be leaving the band.In a statement recently released by the band, they said that McCarthy will be stepping away from Franz Ferdinand.
Nick McCarthy played rhythm guitar and keyboard in the band and has been part of the band since its formation in 2002. He recorded four studio albums with them, as well as last year's collaboration with Sparks.
In a statement on their Twitter page Franz Ferdinand said that McCarthy "will not be taking part in the recording or touring of the next Franz Ferdinand album".
The band went into further detail about his departure "When we record or tour, it takes a long, full-time commitment lasting a minimum of a year and a half, most of which is spent away from home. Nick has a young family and does not want to be away from them for such a long period."
They finished by saying "This is not necessarily a permanent situation and we will let you know if circumstances change in the future," adding that "We'd love to be able to say this is a result of personal or musical differences, but it's not. Those differences are what we formed the band around in the first place."
You can read the full statement from Franz Ferdinand from their twitter page down below.
A message from us: pic.twitter.com/zeoNIUXZOl

— Franz Ferdinand (@Franz_Ferdinand) July 8, 2016
Photo Credit: Dena Flows