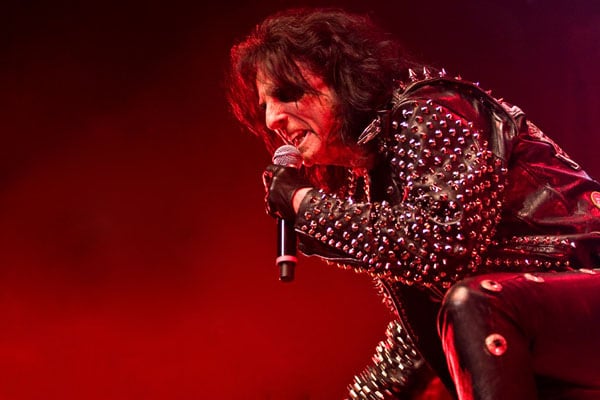 Legendary shock rocker Alice Cooper has retracted statements that he previously made about Mumford & Sons. Cooper criticised the band calling them "an offence to rock & roll".
In a recent interview with NME, Cooper spoke about his shift in opinion after their new album Wilder Minds. Cooper said "Have you heard the new album? It rocks!," adding that Mumford & Sons swayed him saying "They proved me wrong."
Cooper elaborated on this by saying "They're a really good folk band," before adding "Then they come out with this new album and they're a really good rock'n'roll band." Cooper is clearly not stubborn and can admit when he is proven wrong.
Alice Cooper's previous comments about the band were back in 2013 when he said most modern musicians are "afraid to be in a rock band." Cooper used Mumford & Sons as an example "They're are great at what they do. But it's not rock'n'roll. Don't call it rock'n'roll. It's an offence to rock' n' roll."
Cooper elaborated on his statement saying "So I'm not taking anything back because when I made the comments they were playing folk music. Now, I'm really impressed with them. That's the kind of band I'd go and see".
Photo Credit: Focka