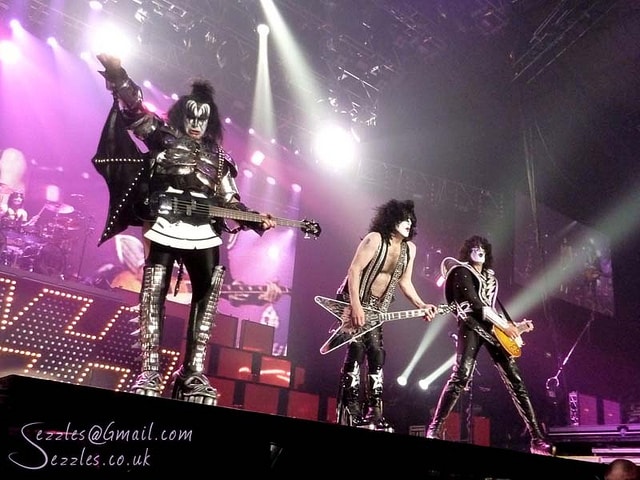 Kiss' frontman Gene Simmons has advised all the women of world, to "stop depending on men."
Gene Simmons has said so many ridiculous and idiotic things over the years, what's one more moronic statement.
The singer uttered the advice at the launch of his new self-help book titled 'Me, Inc.: Build an Army of One, Unleash Your Inner Rock God, Win in Life and Business', very catchy title Gene.
Speaking with Fox News, Simmons said: "Women should assume men will abandon them and thus devote their early lives to making money to support themselves."
"This is a very complex and difficult question to answer so I'm going to put it as simply as possible. Women: Stop depending on men."
It appears the frontman fancies himself a bit of a guru, he told the female Fox News reporter: "Imagine there are no men in life. Find out that thing that you're good for that makes the money and then get married and or have children from a position of strength."
So far this year, Simmons has declared, "Rock n' roll has been murdered" and told people thinking of committing suicide to "Shut the f**k up, have some dignity and jump!"
Watch Gene Simmons on Fox News below.