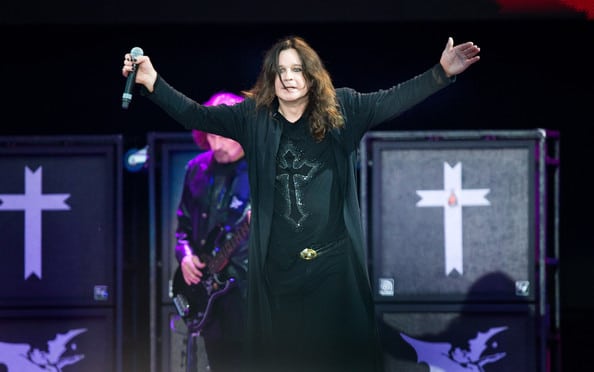 Hedonism, debauchery, excess…these are terms that come to mind when we appraise Ozzy Osbourne's checkered past.
For a man who has fronted one of the biggest metal bands in history, the bat eating Dark Lord has escaped the pitfalls of Rock madness virtually unscathed.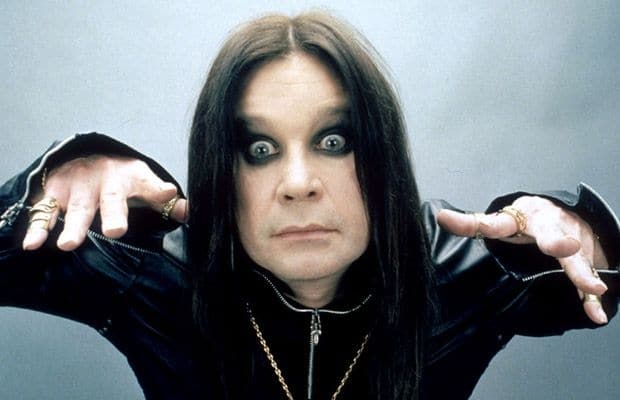 According to Dangerous Minds, Ozzy would drink four bottles of Hennessy rather than eat, with the exception of a little cocaine for breakfast to get in some of his five a day.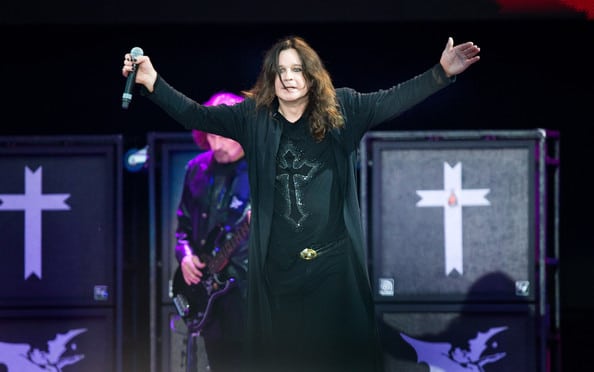 As well as the ability to party like a maniac, it also seems that Osbourne signed a major contract with lady luck. The frontman walked away from his tour bus practically unharmed on March 19th, 1982.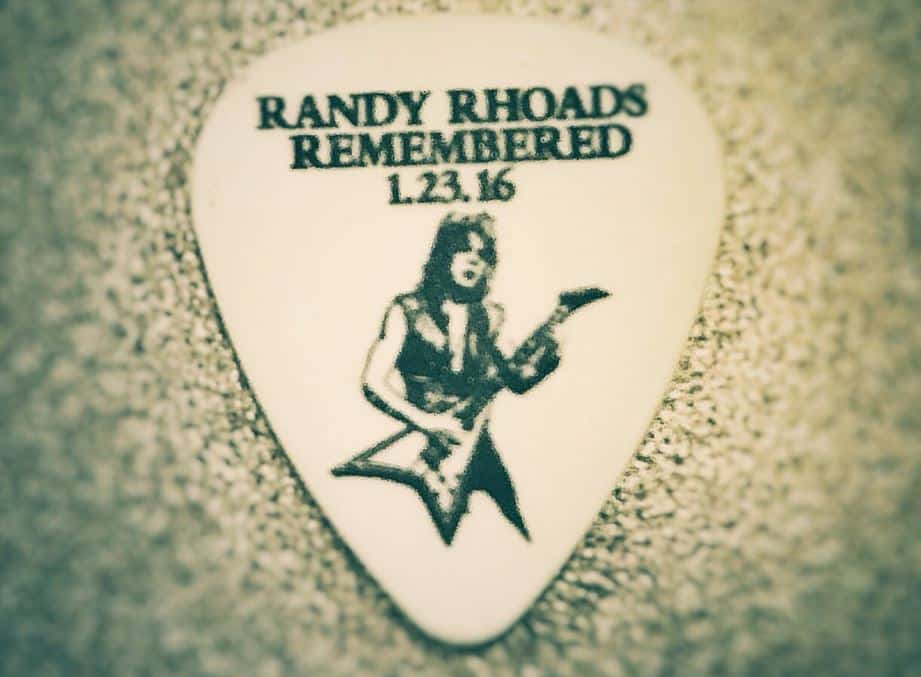 That's after a plane carrying Blizzard of Ozz guitarist Randy Rhoads crashed into the bus, setting it on fire. Rhoads sadly didn't survive.
Randy Rhoads and Ozzy Osbourne 1980 pic.twitter.com/ggLOSJeDOo

— Metalmike (@Metalmike3) October 6, 2018
Even when he has been less fortunate, The Iron Man has thwarted any plans life might have had to see him dead. Following the crash of his ATV in 2003, Osbourne was eight days in a coma and upon waking with fractured vertebrae, eight fractured ribs, a collapsed lung and a fractured left collarbone…he was soon on the mend.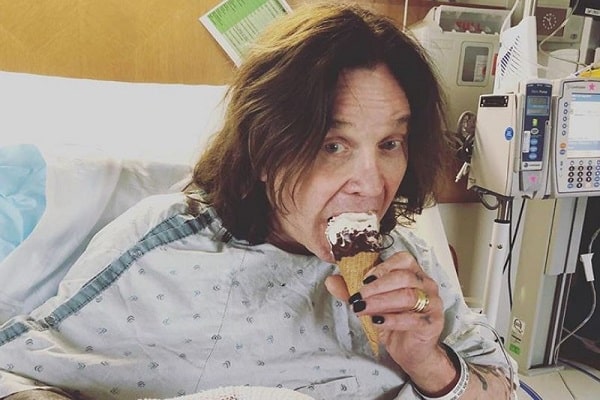 But what of the bat eating live onstage? According to the disease experts, rabies kills somebody every nine minutes around the globe…not a problem for Ozzy.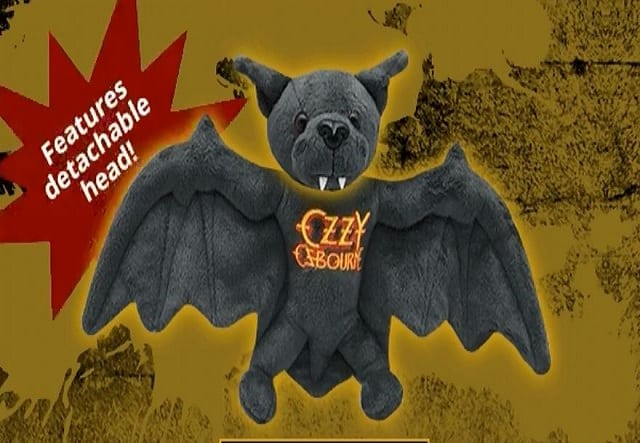 Dangerous Minds reports that, back in 2010, Ozzy became one of a handful of people in the world to have their genetic code analysed. The researcher in charge of the project dubbed Ozzy a "medical miracle" and after an examination of a blood sample that came from Osbourne, the results were very telling.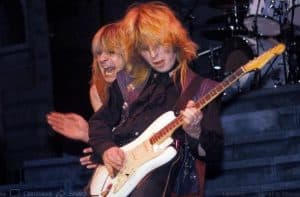 Ozzy is 6.13 times more prone to have an alcohol dependency or alcohol cravings, than the average person; 1.31 times more likely to have a cocaine dependency; and 2.6 times more likely to have hallucinations caused by cannabis use.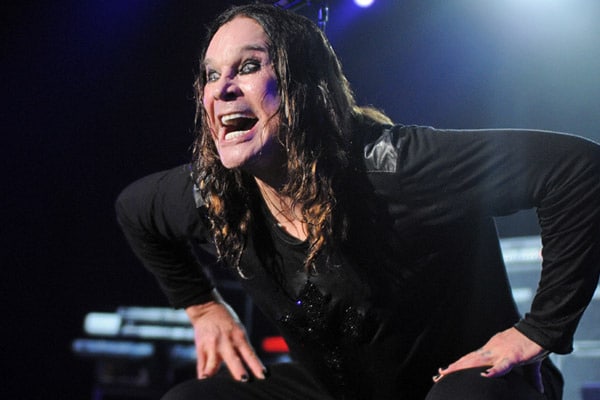 Ozzy's ADH4 gene, which is the gene that breaks down alcohol, is able to filter out booze much faster than the average punter.
The Black Sabbath frontman also has two versions of the COMT gene (Catechol-O-methyltransferase) which is known as the "warrior" and "worrier" – an enzyme that deteriorates dopamine, epinephrine, and norepinephrine.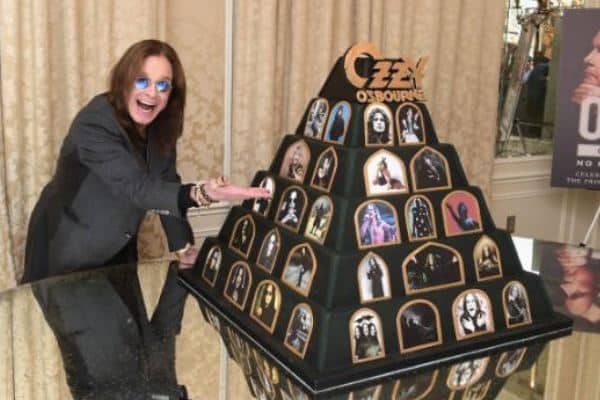 That means functions such as awareness, planning, organization, self-awareness, which handles self-regulation are heightened in Ozzy. Basically, you could drop him into a vat of Hennesy filled with coked up randy bats and he'd eventually manage his way out.
The study also found that Osbourne is a distant relative of The Late Show host, Stephen Colbert and also has similar DNA to Neanderthals which is not unusual for Europeans.
Don't forget you can keep up-to-date on all things Nova over on our Instagram page – follow us for all the craziness of radio life coupled with news, sports and LOTS of cool competitions! Click here…