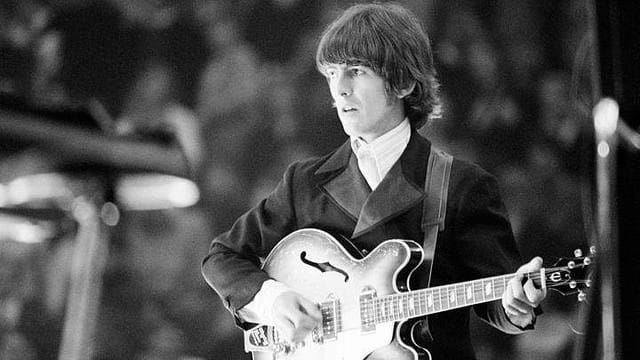 Music written by George Harrison prior to his death in 2001 may be released by his son and wife.
Harrison's widow, Olivia Harrison and son Dhani Harrison have expressed an interest in releasing the previously uncompleted music. At the 10th anniversary of the Cirque du Soleil production, 'The Beatles Love',  Olivia told Billboard "There are a lot of songs that are unfinished. I think there's a project there. I just need time to get to it".
Yoko Ono, wife of the late John Lennon was also in attendance and told Billboard she wants to be "a little more normal" before releasing the music she was working on before she fell ill, "That derailed the whole situation. Everything in my body is ok now, except I have a problem walking".
Dhani Harrison has always had a keen interest in music which he demonstrated whilst working on his fathers final album Brainwashed. He leads the vocals for band Thenewno2 whose most recent track features in the film 'Beautiful Creatures'.
The Harrison team recently criticised Donald Trump's use of The Beatles 'Here Comes The Sun' at the Republican Party Convention. Queen were also unimpressed with Trump's use of their music. 

Meanwhile The Beatles are set to release a remastered edition of their 1977 Live At The Hollywood Bowl album.
Photo Credit: RV1864