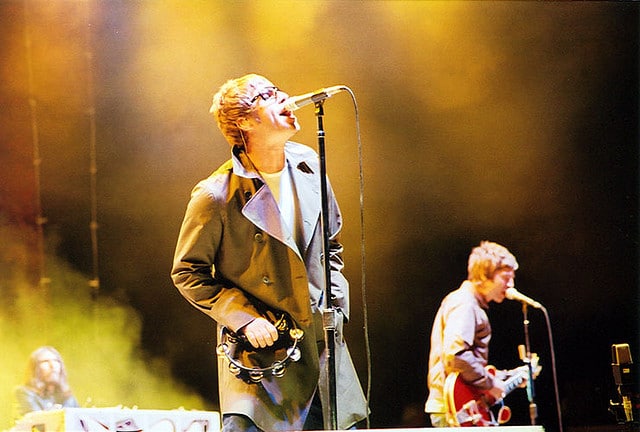 Glastonbury boss Michael Eavis has expressed in interest in having two very different acts perform at next year's concert.
The festival organiser wants to have both Oasis and Taylor Swift perform at Galastonbury 2015.
His suggestions have certainly raised a few eyebrows, and there seems to be glaring flaws involved in picking both artists.
Let's start off with Taylor Swift, she's most well known over this side of the ocean for having her MTV Music Award acceptance speech rudely interrupted, by a Kanye West rant.
Her country-pop music isn't exactly what you would commonly hear at Glasto but maybe Eavis wants to attract a new crop of younger visitors to the 2015 event. Eavis said that he has an idea for where she may fit on the bill. "Taylor Swift would be great to follow the Dolly Parton slot – especially being a country singer," he said.
As for Oasis, where do you begin? The band aren't together at the moment and haven't been for a while. Throw on top of that, the fact that brothers, Liam and Noel, didn't generally see eye to eye at the best of times.
Although, they're still the bookies favourite to headline next year. Eavis told The Mirror that he stays in regular contact with the Mancunian brothers. "I do talk to Noel and Liam a lot," Eavis said. "Wouldn't it be marvelous for them to relaunch at Glastonbury now Liam has split from Beady Eye?"
So far Eavis has ruled out Fleetwood Mac and Queen as headliners for next year claiming that both acts are "unavailable".
Muse, U2, Foo Fighters, Foals, AC/DC and motown legend Diana Ross are all still in the running to headline Glastonbury 2015.