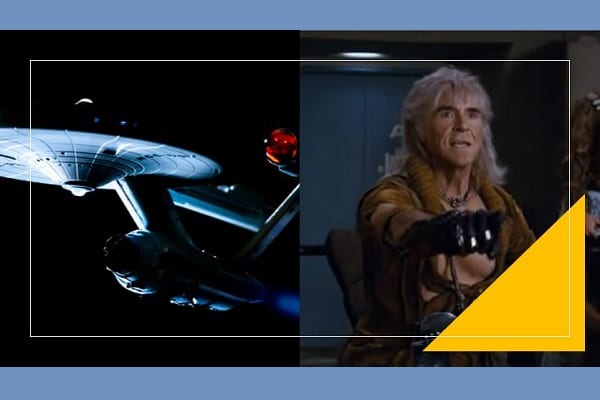 A growing theory amongst some Trekkies/Trekkers is that a significant character may be making his grand entrance into the series. Co-showrunner, Akiva Goldsman has now confirmed fandom speculation that a significant link to the franchise's greatest villain lies in the new series.
As a direct prequal to the original Star Trek series, Strange New Worlds follows Captain Christopher Pike's leadership of the U.S.S. Enterprise in the years before Captain Kirk. With the previous announcement of actress Christina Chong to play series regular La'an Noonien-Singh in the show, speculation began to grow.
Fans of the original series are aware that Captain Kirk's superhuman nemesis, Khan was named Khan Noonien Singh. While attending the show's Television Critics Association panel on Tuesday, Goldsman was quizzed on the relation to the infamous Khan.
"She's related to Khan, for sure, and, uh, and the deal will unfold —" Goldsman said, before pausing. "We don't want to bring folks into the show to be splashy. We want to dig deeply into characters that are part of our ensemble and then, obviously, we're open. … But right now, what you see is what you get."
Although seemingly reluctant to part with inside knowledge, Goldsman does leave the door open for more speculation to fan the flames. Being a direct prequal to the original Star Trek series, which first introduced the character, the Strange New Worlds timeline roughly coincides with Kahn's.
Before Benedict Cumberbatch's portrayal in 2013's Star Trek Into Darkness, Khan had been memorably played by Mexican actor, Ricardo Montalbán. According to Hollywood Press, Strange New Worlds could return to the classic space exploration format of the original Star Trek series. The new series will star such talent as actors, Rebecca Romijn as Number One, and Ethan Peck as Science Officer Spock. Meanwhile, Goldsman and Henry Alonso Myers have been tasked as co-showrunners of the upcoming CBS Studios series.
https://www.youtube.com/watch?v=nTeSl7m6nhI