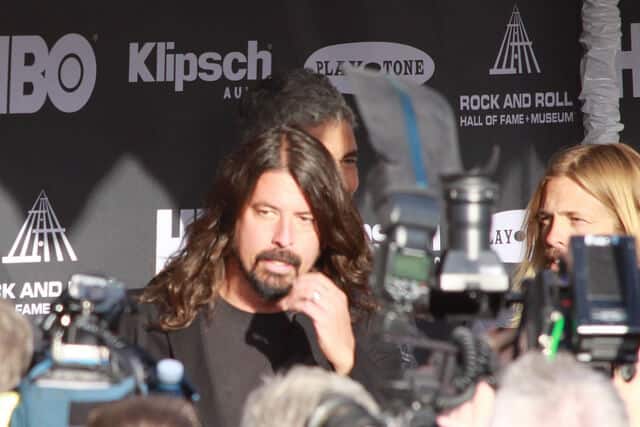 It's been an awkward day in the office for The Grammy organisers who have had to backtrack on their announcement that Dave Grohl would be performing at this year's Grammys. On Tuesday the Grammy organisers announced that Dave Grohl would be joining Anderson. Paak and hip hop group A Tribe Called Quest to perform for the award show.
Within days a statement was issued by The Recording Academy retracting their previous claim "Earlier this week, we announced that Dace Grohl would be performing with Anderson . Paak and A Tribe Called Quest prior to confirming all participants. Dave Grohl will not be part of this performance. Unfortunately, our announcement was made prematurely."
Grohl is no stranger to performing and attending the Grammys. He has been nominated over 20 times and has won 15 trophies. He has also collaborated on stage with some legendary acts on the Grammys stage including Paul Mc McCartney, Trent Reznor and Queens of the Stone Age.
This year's would be collaboration would have certainly been an interesting collaboration as A Tribe Called Quest are one of the most celebrated hip hop groups and Andersoon. Paak is making waves of one of the hottest up and coming Hip hop acts to come about in the last few years. What exactly a performance with Grohl would have sounded like is something we'll now never know!
Still scheduled to perform (for now!) at this year's show are Metallica, Adele, John Legend, Bruno Mars, Carrie Underwood and Keith Urban.
The Grammy Awards will be held in the Staples Centre in Los Angeles, USA on Sunday, February 12
Photo Cred: onetwothreefourfive