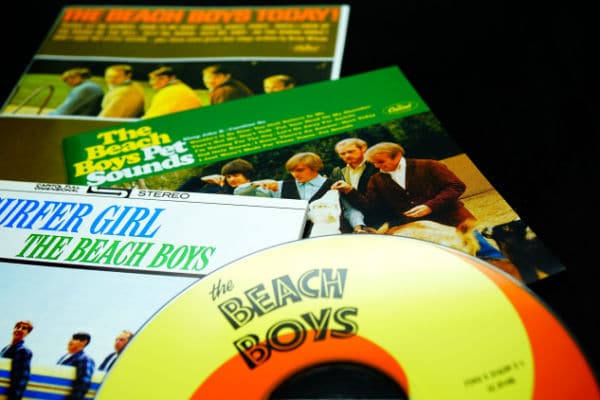 Brandi Carlile, St Vincent, Weezer and Fall Out Boy are among the stars performing at a tribute concert in honour of the Beach Boys next month, three days after this year's Grammy's ceremony.
Taking place on February 8, the show will be hosted by the Recording Academy at the Dolby Theatre at Los Angeles.
The show will also take place three days after the Grammy Awards at the same venue.
Tickets are available now, and other acts taking to the stage also include Mumford & Sons, Beck, John Legend, LeAnn Rimes, Lady A, Norah Jones, My Morning Jacket and Pentatonix.
Tickets for this event are also available now.
Grammys 2023
The Beach Boys follow in the steps of household names such as Paul Simon, Prince and the Beatles in being honoured by the Royal Academy in this manner.
Despite receiving a myriad of Grammy nominations in their time, the Beach Boys did not win an accolade at this ceremony until 2013, when they scooped up a Grammy for Best Historical Album, with their release 'The Smile Sessions (Deluxe Box Set)'.
Despite this, the band received the Lifetime Achievment Award from the Recording Academy in 2001, while five of their recordings including 'Pet Sounds' are included in the Grammy Hall of Fame.
Some of the artists who are performing at this special tribute show, are also nominated at this year's Grammy Awards.
Brandi Carlile is up for 7 awards, including Album of the Year, along with Best Rock Performance and Record of the Year among others.
Beck is also up for Best Rock Performance for his cover of Neil Young's track 'Old Man'.
Other household names nominated also include former Black Sabbath singer Ozzy Osbourne.
The singer has received four nominations in total, for his album 'Patient Number 9'. 
As well as being nominated for Best Album and Rock Performance, his track 'Degradation Rules' also got a nod for Best Metal Performance.
Catch more from this story via Nova's report here.