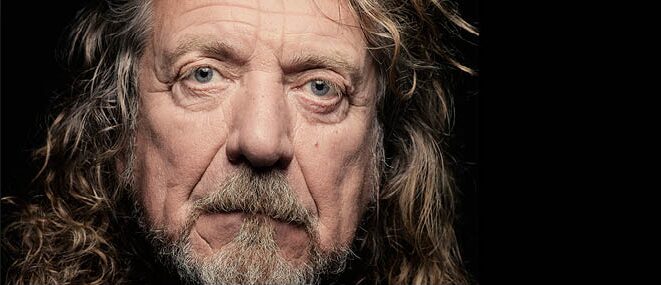 We are talking BIG gigs this week, one here at home, the other, just across the water. Robert Plant and the Sensational  Space Shifters will headline Live At The Marquee this June in Cork.
Led Zeppelin are big news at the moment, with Jimmy Page having spent the last few years re-mastering all their back catalogue.
Indeed, the first three box sets are due for release shortly. Invariably, The Led Zeppelin reunion question pops up everytime Robert Plant is interviewed, and whilst Page is saying things like 'time to play live again', Plant who did the Celebration Day gig in 2007 with Page, John Paul Jones, and Jason Bonham on drums, has slammed what he called 'the Led Zeppelin circus', saying a tour would have been 'everything that's  sh***y about big-time stadium rock'.
He added ' You're going back to the same old s**t…' A tour would have been an absolute menagerie of vested interests'.  We were surrounded by a circus of people that would have had our souls in the fire'. I'm not part of a jukebox'.  He wished the other Zepp members well, adding 'good luck to them'. I hope they're having a real riveting and wonderful late middle age. Somehow I don't think they are.'
Plant will feature re-envisioned Led Zeppelin classics in his set along with songs from his work  with Band of Joy and the Sensational Space Shifters, when he plays the Marquee in Cork on Wednesday June 25th. Tickets are on sale now.
No such luck if you want to get to Glastonbury this year though. Following weeks of rumours, Metallica are to headline the Saturday night Pyramid stage between fellow headliners Kasabian and Arcade Fire. For such a hard  working touring band, it is a bit of a surprise to learn that it is their first time at Worthy Farm. I wonder will they pop up anywhere else this summer?…
Til the next time…
Greg Gaughran  – Weekdays from 10am on Radio Nova.