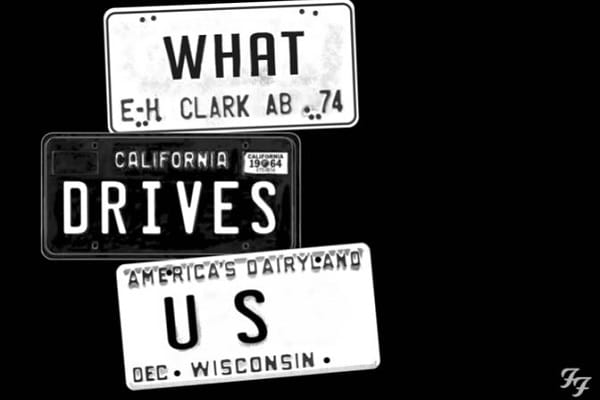 The Coda Collection has acquired global rights to the feature-length documentary film directed by Dave Grohl and produced by Foo Fighters. His new movie about touring and vans, 'What Drives Us' releases in the US on Friday, April 30th and is available outside of the US via Amazon Prime. Watch the trailer below.
Ringo Starr, Flea, Slash, the Edge, and more appear in the new trailer for the new documentary by Dave Grohl. The film also features Metallica's Lars Ulrich, AC/DC's Brian Johnson, Aerosmith's Steven Tyler, No Doubt's Tony Kanal, St. Vincent, and many more.
The trailer features Radkey and Starcrawler, two young bands currently on the road, and a geansaí-load of notable musicians recalling their early touring days. The documentary was directed by Dave Grohl but is not the Foo Fighters singer's first stint as a director. Grohl previously directed the 2013 documentary Sound City, and also created and directed the HBO series, Foo Fighters: Sonic Highways.
"This film is my love letter to every musician that has ever jumped in an old van with their friends and left it all behind for the simple reward of playing music," Grohl said in a statement. "What started as a project to pull back the curtain on the DIY logistics of stuffing all of your friends and equipment into a small space for months on end eventually turned into an exploration of 'Why?' What drives us?"
In Grohl's doc, Beatles' skinner, Ringo Starr quips, "You've got to get in a van if you want to make it in this business!" In a later interview with Slash, the GNR shredder sums up the life of a rock star wannabe. Whilst sitting next to his bandmate Duff McKagan, the guitarist said, "You have to go through hell and high water, to put it lightly".
In What Drives Us, Grohl pays homage to the true rock and roll rite of passage for an aspiring rock star. The story of every band, their instruments, and a cramped van, touring state to state in search of fame. The documentary is also a tribute to every young kid who dreams of a life playing music, just like when Dave was a kid. The rockers all share their outrageous, insane, and sometimes unbelievable stories, as they left everything behind for life on the road.
The Coda Collection offers hundreds of hours of exclusive concert and documentary content from artists ranging from such legendary icons as Jimi Hendrix, The Rolling Stones to contemporary premieres of new material by such diverse artists as Evanescence, Billy Strings and Jane's Addiction. The company's acquisition of Dave Grohl's new doc signals the arrival of the new global home for the best music-centric original content and storytelling.
Grohl is also set to release his own book, The Storyteller: Tales of Life and Music, and the Foo Fighters' frontman has confirmed details for its release. The book is to be published by Simon & Schuster Ltd in the UK on October 5th, 2021.