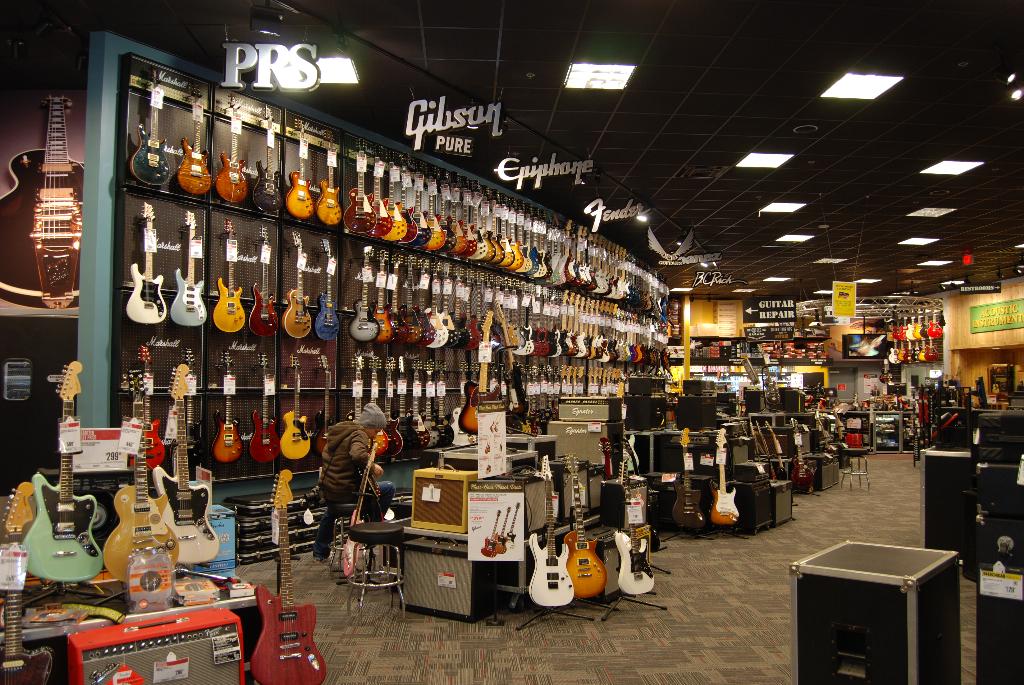 A Reddit user has posted a video on YouTube titled, 'Today a Guitar Center opened in Times Square, I give you: Hell within Hell'.
Guitar Center is the largest chain of musical instrument retailers in the world, with 315 locations throughout the United States.
The shop is well known for allowing musicians to 'test drive' their instruments in the store. Unlike the famous Wayne's World scene, where Wayne visits a guitar store, tries to play 'Stairway to Heaven', only to be 'denied' by an employee pointing to the sign, 'NO Stairway To Heaven'.
The user, Chodorovski, posted the video of aspiring musicians playing a cacophony of sounds.
Now to be honest, the 28,000 square feet store, seems like it's holding an audition for Satan's guitar lessons for beginners. It sounds like an amateur orchestra of death metal guitar riffs, amp feedback squeaking kids trying their best to jam.
Check out 'I give you: Hell within Hell' below.
So next time you complain about your workplace being too noisy, be glad you office doesn't sound like a sacrifice offering to the devil.
Here are some YouTube comments on the clip, rj31789 wrote, "Sounds like a really bad metal band", David Lee Kersey said, "It's the worlds worst jam session" and Andy Ford asked, "Anybody know the name of the song?".