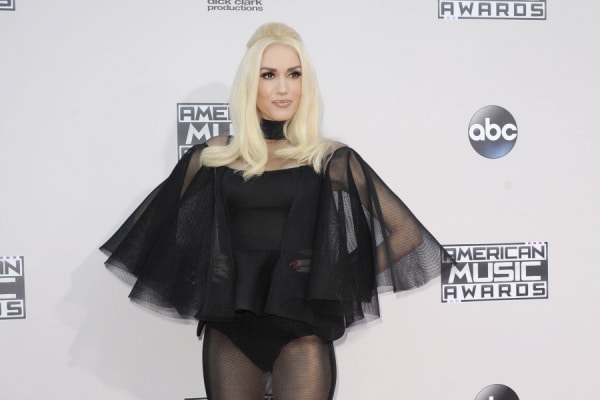 Gwen Stefani has refused to rule out the possibility of a No Doubt reunion.
The rock group who were fronted by Stefani as lead singer, alongside drummer Adrian Young, guitarist Tom Dumont and bassist Tony Kanal, have not released a new album since producing 'Push and Shove' in 2012.
While their previous album arrived a decade ago, Stefani has revealed in a recent interview that there is a chance of new music emanating from the band in the future.
"Anything can happen"
Speaking to the Wall Street Journal, Gwen Stefani insists that "anything can happen", and that a No Doubt reunion could be in the offing.
"What are the odds of anything?. I was just on 'The Drew Barrymore Show'", Stefani said. "She was one of my favorite celebrities when I was a little girl, and now I was just on the show with her. Anything can happen". 
On reuniting with No Doubt, Stefani said, "I have no idea what's going to happen with No Doubt. We haven't really talked about doing anything, but it feels like everyone is, right?". 
"All the '90s people — Blink-182 did an eight-month tour that sold out in like five minutes", she added.
With No Doubt, Gwen Stefani released the band's self titled debut album, 'The Beacon Street Collection' and 'Tragic Kingdom' in 1995, along with their 2000s record 'Return Of Saturn'. 
Included in that 'Tragic Kingdom' album are hits such as 'Don't Speak'.
The noughties also saw Stefani launch her own solo career, releasing solo albums 'Love. Angel. Music. Baby.', along with 'Sweet Escape' two years later in 2006.
She also released two solo albums  2016's 'This Is What the Truth Feels Like' and 2017's 'You Make It Feel Like Christmas'. She has also launched a Las Vegas residency.
Last year, Stefani also performed at a three day festival for the Super Bowl Music Fest, alongside the likes of Halsey, Green Day, Machine Gun Kelly, Miley Cyrus and even her husband Blake Shelton.