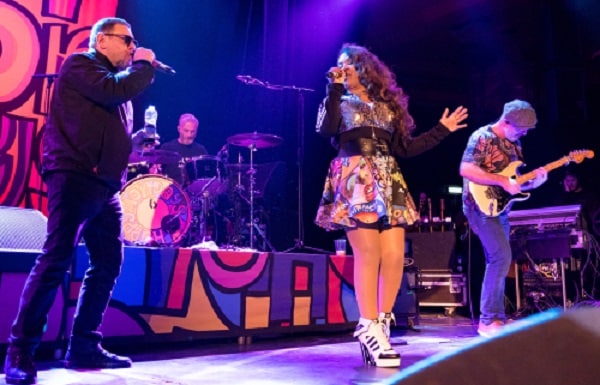 Happy Mondays stars, Sean Ryder and Bez have announced the launch of their very own YouTube channel. The pair will launch their 'Call The Cops' channel on the platform, with its first episode airing this Sunday.
Bolton-born Bez and Ryder, from Little Hulton, shared the news in a post on their Instagram:
"Brand new trailer for the first episode of Shaun and Bez's forthcoming YouTube channel 'Call the Cops' – launching this Sunday 25th October!! 🤓 📺"
Watch their full trailer below, where Ryder explains: "We'll be looking back at our lives, but who knows what the **** else we'll be looking back at."
Ryder frowns upon the idea of filming a warts-and-all reality TV show because he thinks he would be too boring. Q Magazine asked him what someone might find out about him if they were to spend lockdown with him.
"Just how ***ing boring I am. It's like, we keep getting asked to do these things… At Home With the Ryders, the 58 year-old said.
"Do you really want to watch another version of Gogglebox?
"I'm ***ing 60 almost, I'm not going out to nightclubs anymore. My going out now is when I go to work.
"By the time I get back, all I want to do is put a ****ing movie on or something."
Despite that, the Madchester icon clearly feels like he has something to say, having launched the new channel with Bez.
Ryder has admitted if he were younger, he would probably be spending lockdown "off his face" but, he has a much healthier lifestyle now.
"If I was young and still highly impressionable, I'd just be off my ****ing face," he said.
"But I'm old and healthy now, so stay healthy, do your exercise, obviously you've got to stay indoors but it's your mind more than anything.
"All you've gotta think about is someone who's sat in a six-foot by eight-foot and is only allowed out on Monday and Tuesday for an hour and the rest of the time is locked in a cell and that goes on for years. This is like an open prison, really."