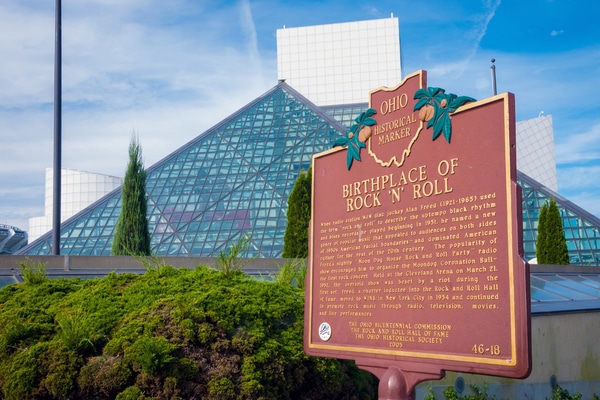 The Rock and Roll Hall of Fame has responded to the outcry formed out of Iron Maiden's failed induction. CEO, Greg Harris insists the rock legends are still an "impactful, influential band" despite their snub for this year.
Bruce Dickinson and co failing to join Tina Turner, Foo Fighters, and Jay-Z, as the 16 artists chosen for the honour. However, Harris insists the Rockhall still regards Iron Maiden as an "impactful, influential band". Speaking recently in a radio interview, Harris said there is no doubt that Iron Maiden has made an impact on the music scene.
"There's no doubt that Iron Maiden are an impactful, influential band, and that's why they were nominated this year, along with 15 other artists and acts, and when the votes came in, these six were the leaders. So, we're not questioning, are they an important band, are they impactful and influential," said Harris.
Harris recalled that over 80% of artists nominated throughout history for the Hall of Fame tend to get in eventually. "So, everybody has their favourites; everybody has different artists that impacted them or impacted other artists. So, if you look at this list, you can make that case for all of these folks, just like people make that case for Iron Maiden."
Harris also commented on the diverse list of inductees and insists that rock and roll is a "big tent and everybody fits under it", even if they do not play rock 'n' roll music. The list has led people to question the Rockhall's induction process and what it actually takes to make the cut. Despite criticism from fans, they have stuck to their guns and have never renamed the rockhall to just the Hall of Fame.
In response to fans slating the rockhall for inducting artists that are not considered rock and roll musically, Harris replied: "I think to get to the core of it, people like the stuff that's closest to them, and I think they need to expand their thinking of rock and roll. It's a big tent.
"Rock and roll was never just four skinny guys with long hair and guitars; it's always been diverse …," Harris explained. "We take that interpretation that these are all variants of rock and roll. And I think, underneath it, it frequently gets to the hip-hop question because some people are not fans. Well, the fact of the matter is that ship has sailed. We've inducted quite a few artists in that canon. It's a big tent and everybody fits under it. It's an attitude, it's a spirit, and that's rock and roll."