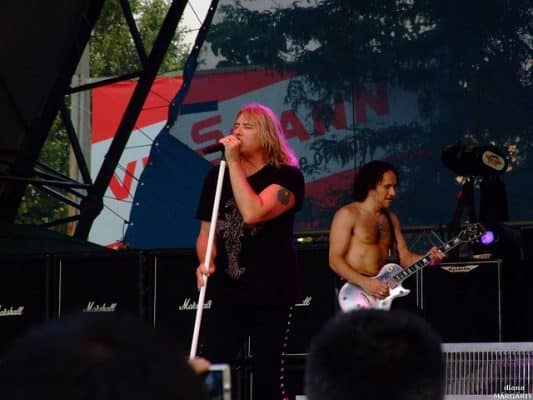 Def Leppard have announced a massive new tour with REO Speedwagon and Tesla as the support acts. The 55-date tour sees them playing a number of dates across North America.
The new tour means the band will be on the road from May 1st until October 10th as Def Leppard continue to support the release of their self-titled 11th album.
The band previously had to postpone a number of dates due to singer Joe Elliot's illness. Doctors said it was better for him to rest his voice so it wouldn't get any worse.
Styx were involved in the band's previous shows but when they were postponed they had to pull out. They will appear however in place of REO Speedwagon at three shows on the tour.
Speaking about the recent news Def Leppard frontman Joe Elliot said "I'm really looking forward to getting back out there and playing some great music with some great people for some of the most appreciative audiences in the world. It really is always a pleasure."
Kevin Cronin from REO Speedwagon also spoke about the recent announcement saying "We played some shows with Def Leppard in 2008 and it was an amazing musical marriage, a melodic rock extravaganza. We are ready to restart that fire in 2016."
Photo Credit: diana Margarit