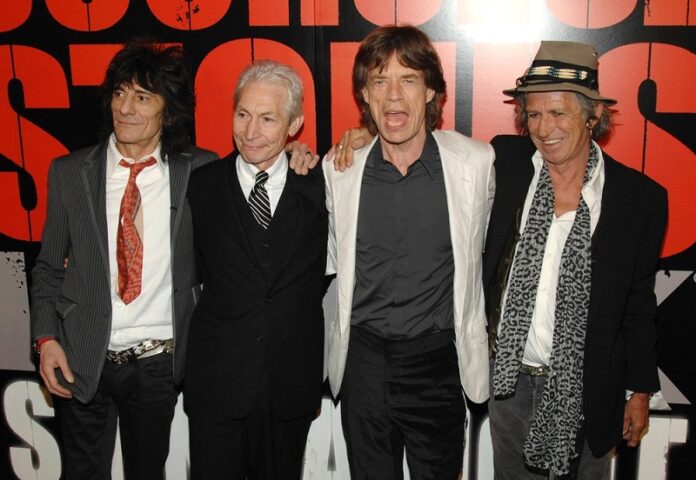 The Rolling Stones have launched a brand new online virtual shop of their flagship London store, RS No.9 Carnaby.
The new online shop gives fans and shoppers a fully immersive experience of the Rolling Stones' store in Soho. It gives people a 360 – degree virtual shopping experience without the queues. Now fans from anywhere in the world can shop in their famous store.
Their shop is located on Carnaby Street which was a focal point for London in the swinging 60s. The Rolling Stones, The Beatles, The Who and many more all played concerts at the legendary Marquee Club and spent a lot of time frequenting the neighbourhood.
The area also gave birth to the mod scene in Britain. Iconic mod band Small Faces and mod fashion designer John Stephen also have close ties to the area and there is a corner of the street dedicated to the mod scene.
The Rolling Stones store offers fans and customers exclusive memorabilia, records and merchandise. It also has many options for t-shirt customisation and has been described as having something for "all ages". Rolling Stones' Christmas baubles are even on sale as well to get you into the festive mood.
Inside the virtual shop, fans will see lyrics from the band etched on the floors and the dressing rooms are wallpapered in covers from Rolling Stones' albums such as their 1972 record 'Exile on Main Street' and 'Some Girls' album from 1978.
The new shop was created in partnership with The Stones and Bravado, who are Universal Music Group's merchandise brand company. John Habbouch, GM and CFO of Bravado said in a statement:
"We are excited to be able to take the brand new RS No.9 Carnaby store to the world and to allow customers and fans to shop the collection from the comfort of their own homes through an immersive and unique online experience of this exciting retail space."
You can visit the shop here. If you have a Rolling Stones fan in your life, this is the perfect opportunity to get them something special for Christmas.
This month, Rolling Stones' guitarist Keith Richards said he hopes to still be around for the band's 60th anniversary which is coming up in 2022.