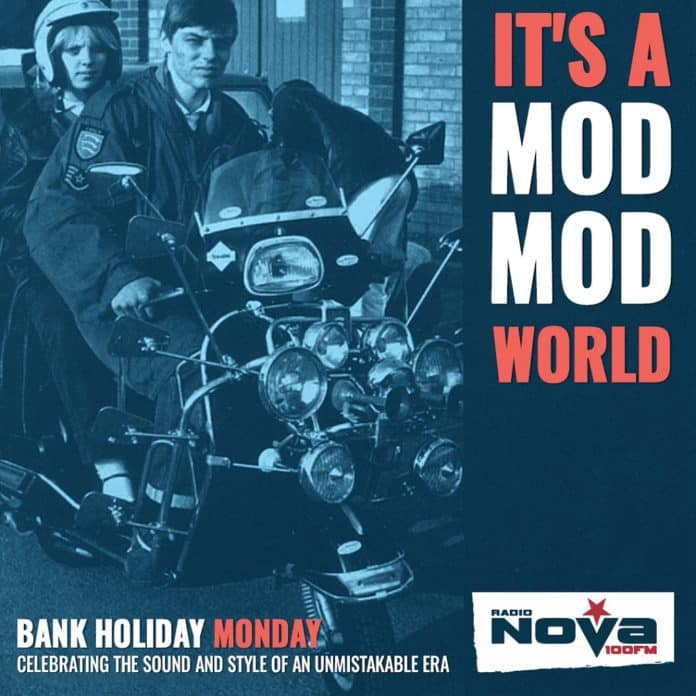 Bank Holiday Monday was MOD MONDAY on Radio NOVA paying tribute to the culture, the fashion and the unmistakable sound of the mod era.
As part of the celebration on Radio NOVA, Cathal Funge presented 'A MOD WORLD' a one hour documentary produced for Radio NOVA that examines how a very British youth culture made an unforgettable mark in Ireland spanning the decades from the 1960s to today.
SCOLL BELOW TO HEAR THE DOCUMENTARY IN FULL
The documentary looks at the thriving Irish beat scene which took place in small underground venues around the country at a time when showbands dominated Irish music and dancing.
A MOD WORLD also looks at the mod revival scene which exploded across the country spearheaded by the success of The Jam in the UK and the release of Quadrophenia, how the mod scene in Belfast united communities during the worst years of The Troubles and how bands like Blur and Oasis reimagined mod for the Britpop world.
You will hear from:
Paul Cleary lead singer with The Blades
Paul Davis – author whose book Out of Time is set in the 1980's and revolves around the Dublin mod scene
Joe Moran – Dublin mod since the 1970's and runs Sussed, a mod fanzine
Ken Sweeney – Irish journalists/former musician and mod back in the 1980's
Daragh O Halloran – Writer who wrote a book on the 1960's beat scene in Ireland
Eamon Flavin – Owner of Rebirth of Cool a mod clothing shop based in Temple Bar