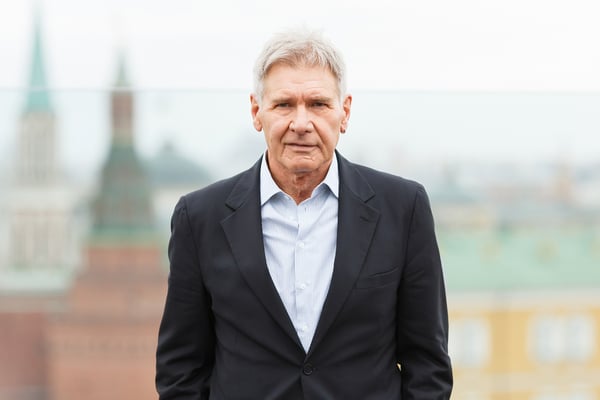 Legendary actor, Harrison Ford will be spending the next three months in recovery following an injury to his shoulder he sustained while filming. The new Indiana Jones film, which Ford has portrayed since 1981, is said to be now facing further production delays.
The thrill-seeking Indiana Jones star was forced to take it easy and rest for the fifth chapter of the classic film series. The historian Linguist and College Professor-Archaeologist is back for the latest instalment, which has faced several interruptions with production.
However, due to hurting himself on set, the 78-year-old may need to undergo surgery on his shoulder as a result. Filming will be put on ice for at least 12 weeks while Harrison recovers, after initial reports claimed that shooting the blockbuster would not stop.
An insider told The Sun; "After the initial delays everyone was raring to go. But now Harrison is injured, and it is worse than first thought. The film's bosses have come together to work out the scheduling and it's chaos. The earliest they think they can restart the production is September.
"It was not what anyone was expecting so to have to change everything is a huge blow. Everyone was concerned for Harrison, and they are glad he is on the mend."
Disney previously confirmed that filming schedules would be adjusted, releasing a statement which read: "In the course of rehearsing for a fight scene, Harrison Ford sustained an injury involving his shoulder. Production will continue while the appropriate course of treatment is evaluated, and the filming schedule will be reconfigured as needed in the coming weeks."
Long-time director of the franchise, Steven Spielberg will be taking a slight "backseat" this time around as James Mangold is set to direct. Spielberg is producing this instalment, along with Kathleen Kennedy, Frank Marshall and Simon Emanuel.
The new instalment comes 13 years after the last time Harrison donned the iconic hat and brown leather jacket, first seen in 1981's, Raiders of the Lost Ark. Another of the star's famous jackets failed to sell at auction in 2018. Worn as he portrayed Han Solo in Star Wars failed to sell when bidding stopped at £320,000, with the jacket expected to fetch £1million.