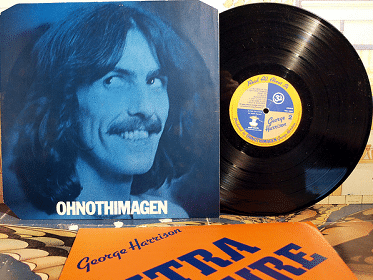 George Harrison will be honored at an all-star tribute show in Los Angeles later this month.
The event named George Fest: A Night to Celebrate the Music of George Harrison takes place on September 28th.
The lineup would make any music festival jealous, an incredible cast of musicians has been compiled to perform their favourite Harrison classics.
Artists performing at the concert include, Beach Boys' singer Brian Wilson, The Strokes, The Killers' frontman Brandon Flowers and bassist Mark Stoermer.
The show will take place at Los Angeles' El Rey Theatre on the 28th of this month and will raise money for Sweet Relief – a charity for musicians struggling to make ends meet due to illness or disability. 100% of the proceeds from the event will benefit the charity.
Other artists taking part in the celebrations include members of The Flaming Lips, Weezer, Black Rebel Motorcycle Club, and Harrison's son Dhani. Cold War Kids, Norah Jones and Velvet Revolver are also featured on the bill.
The George Fest takes place a week after the release of Harrison's new box-set. His first six solo albums are being remastered and are scheduled for re-release on September 23rd.
The special eight-disc set is titled The Apple Years 1968-75, will include Wonderwall Music, Electronic Sound, All Things Must Pass, Living In The Material World, Dark Horse,and Extra Texture (Read All About It).
The Apple Years, features an exclusive new seven-minute film with previously unreleased footage. The deluxe edition also includes an exclusive perfect-bound book with an introduction by the guitarist's son, Dhani Harrison, new essays by award-winning radio producer and author of two books about the Beatles' BBC recordings, Kevin Howlett and rare and previously unpublished images.