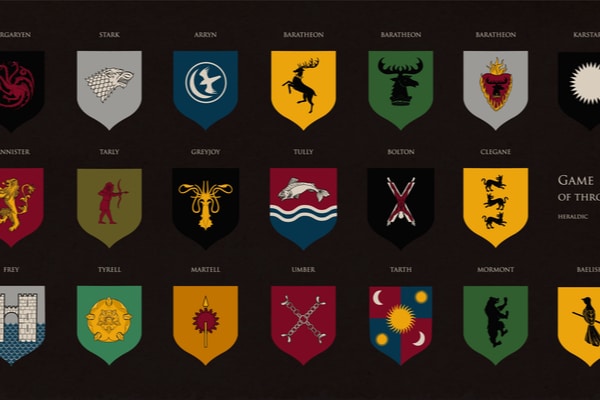 HBO is continuing to plot an expansion of its Game of Thrones universe and is developing three additional prequel projects. Adding to those already in production, the projects will tell the stories of 9 Voyages, 10,000 Ships, and the currently untitled story of Flea Bottom.
Based on George R.R. Martin's fantasy novels, HBO's 9 Voyages follows Lord Corlys Velaryon, aka The Sea Snake, the Lord of the Tides and Head of House Velaryon. The Sea Snake will also appear in the upcoming Game of Thrones prequel, House of the Dragon, where Steve Toussaint portrays the character.
10,000 Ships will revolve around warrior queen, Princess Nymeria, an ancestor of House Martell and founder of the kingdom of Dorne. Set approximately a millennium before the events in the original series, it is the oldest Westeros timeline of any of the upcoming projects. A rumoured prequel shot by HBO in 2019 was set even further back, although, it never made it to series.
The third new project (title not yet released) is set in Flea Bottom, the poorest slum of King's Landing. It is home to brothels, maze-like narrow streets, ramshackle buildings, and dark alleys, where characters like Ser Davos Seaworth and Robert Baratheon's bastard son, Gendry Baratheon, were born.
Production of the projects will follow the upcoming series, House of the Dragon, which begins filming next month in the UK. Olivia Cooke, Emma D'Arcy, Paddy Considine and Matt Smith are all set to play big roles in the HBO series. House of the Dragon follows the story of House Targaryen, 300 years before the events in Game of Thrones. The story builds up to a destructive civil war that tears Westeros apart, and is expected to premiere in 2022.
Another project in development is based on Martin's popular Dunk and Egg, a series of fantasy novellas by George R. R. Martin, set in the world of A Song of Ice and Fire. The tales follow the adventures of hedge knight, Ser Duncan the Tall (who was also born in Flea Bottom) and his squire, Egg, who would later become King Aegon V Targaryen.
An animated Game of Thrones project is currently being considered for HBO Max, but the topic has not yet been released. The new animated series has been described as adult orientated and Game of Thrones author, George R.R. Martin is said to be heavily involved.