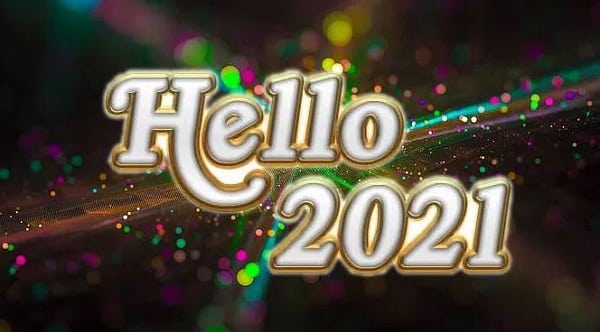 Massive celebrations are happening this New Years' Eve, with YouTube set to host the biggest, global event of the year. YouTube Originals will ring in the New Year with a worldwide party by "chasing midnight around the globe" with Hello 2021. This virtual New Year's Eve event will bring together 2020's most influential public figures, music artists, and YouTube creators.
Hello 2021 will stream live on December 31st, counting down to midnight with live music performances, and a ton of other treats. This five-part celebration is set to premiere in the US, UK, Korea, Japan and India. Hello 2021 is also set to feature guest appearances from an array of celebrities.
Susanne Daniels, YouTube's Global Head of Original Content said the world is ready to move past an "extremely challenging" year.
"YouTube will use its global reach to celebrate the hope and promise of 2021. We look forward to closing the book on 2020 and throwing a worldwide celebration that our YouTube community can safely enjoy from home."
Hello 2021 will keep viewers from across the globe energized throughout the countdown to midnight, with DJ-hosted parties and much more. YouTube will lead worldwide celebrations and provide viewers with localized and unique celebrations to ring in the new year from the comfort of their homes.
Luke Hyams, head of YouTube Originals EMEA, said: "Hello 2021: UK offers us a chance to get together, celebrate and look forward to a brighter year ahead with an astonishing array of homegrown and global talent.
"In many cases, 2020 has also brought out the best in people. We've seen online communities coming together like never before to share stories, experiences and learn from each other. It has been a time of compassion and creativity and that's been reflected in the work that YouTube Originals has been doing this year. Goodbye 2020 and Hello 2021."
Hello 2021 is executive produced by Amelia Brown and Shona Baldwin for Thames, which is a part of Fremantle. Brown, Managing Director of Thames, said: "After a year like no other, we're extremely happy to be able to welcome 2021 in style – bringing to YouTube exciting talent, exceptional performances and truly celebrate the year ahead.
"Hello 2021: UK is also a great opportunity for the worldwide Fremantle family to be working closely together, bringing incredible content to a global platform like YouTube."
Hello 2021 UK kicks off at 10:30pm but countries around the world will be partying throughout the day and different time zones, from 2pm.