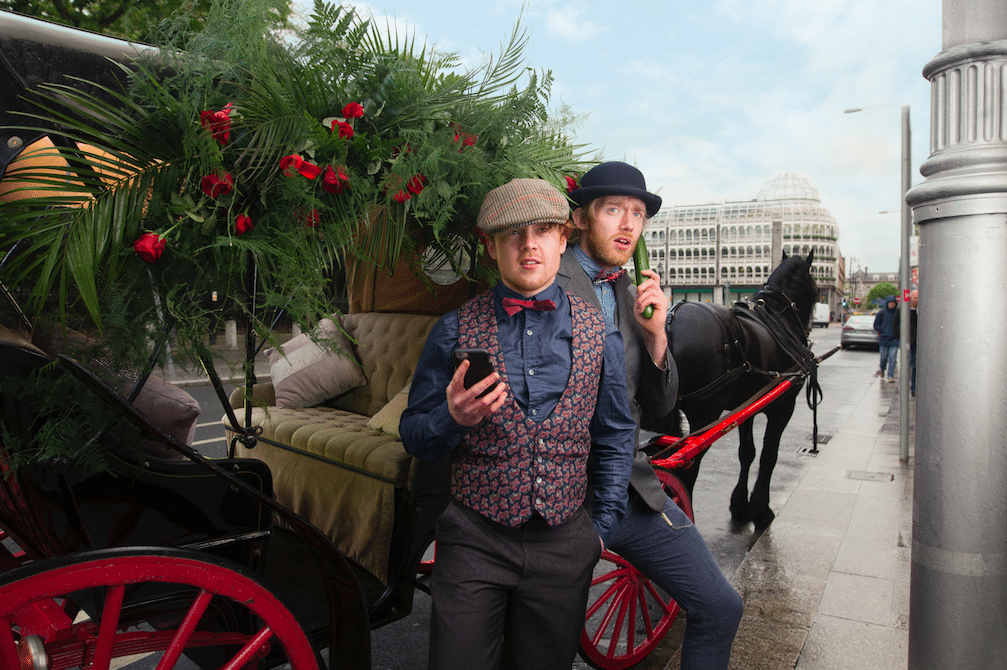 World Cucumber Day is fast approaching (no, we didn't know it was a thing either!) and with that, Hendrick's have announced some pretty exciting news about their hatchery.
The famous gin, have announced they are to open their previously private Cucumber Hatchery to the public to coincide with the Cucumber's 'Christmas', World Cucumber Day on June 14th.
All this week to celebrate Hendrick's will be putting a peculiar twist to the city streets by infiltrating two historic Dublin traditions to regale the uninitiated with tales of the humble green gourd.
These celebrations will culminate in a grand event, open to all cucumber enthusiasts, which will take place in The Cucumber Hatchery in Urban Plant Life in Dublin 8!
For one day only, 'The Chariot Of The Curious', a horse drawn carriage will ferry the willing around St Stephen's Green while feeding them fruity facts before bidding them farewell a more knowledgeable bunch.
Meanwhile, among the traditional street flower vendors, Dubliners will be able to pick up a 'Bizarre Bouquet', a fruity floral arrangement of roses and their favourite flower-bedfellows, that every cucumber connoisseur will crave.
Along with the selection of bars serving specially concocted Hendrick's cocktails to the fruitunate, The Cucumber Hatchery will open its doors that evening for an unusual celebration of the cucumber.
Laura Hallinan, Senior Brand Manager, Hendrick's Gin said: "As always at Hendrick's, we like to do things a little differently to celebrate the curious combination of Hendrick's and this fine fruit. This World Cucumber Day, we're excited to bring the secrets of the cucumber to the streets of Dublin and hope to welcome many Hendrick's neophytes to the The Cucumber Hatchery on this day of comprehensive cucumber celebration."
One hundred tickets to this extraordinary event are now available to the public from on Eventbrite.