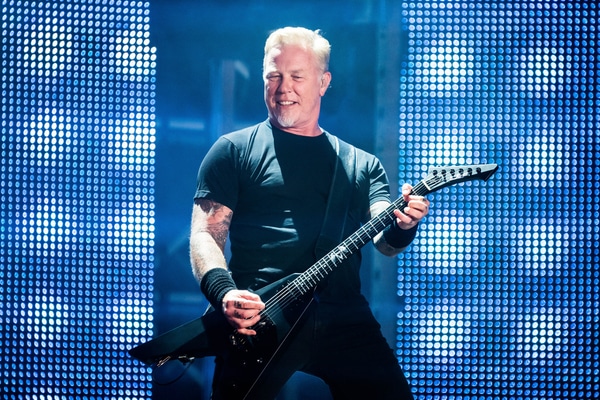 American musician and songwriter, James Hetfield has admitted that he is "a little sceptical" about getting a vaccine for the coronavirus. As concerts and festivals begin to seem more than just a distant memory, the Metallica frontman and guitarist voiced his concerns.
During a recent interview with the Fierce Life podcast, Metallica's rhythm guitarist spoke of the band's touring plans this year. When asked if the band have anything up their sleeves, Hetfield said he has "no clue" as it is "not really up to me".
"It really is up to the safety of everyone — not just the fans, but the crew and us," said Hetfield. "I'm not sure what that means in the future as far as vaccines. I'm a little sceptical of getting the vaccine, but it seems to be rolling out and people are getting it and I've got lots of friends that have done it."
Although he is not "totally sure", Hetfield hopes it does not come down to people being required to have "that COVID stamp in your passport or something to go everywhere". However, the guitarist said he would "make a decision" on taking the vaccine if it comes to that requirement.
"We got vaccinated to go to Africa, so it's not like I've never been vaccinated before," revealed Hetfield. "But as a kid, I never got vaccinations 'cause of our religion [Christian Science]. So that was the only time I got one, when we were going on safari in Africa."
You can check out what Hetfield had to say on COVID, vaccines, and their upcoming album in the video below.
Recently, Hetfield spoke highly of the powerful impact in which music has had on his life. In a pre-recorded video broadcast during an online benefit for the Little Kids Rock organisation, the Metallica frontman admitted; "music has saved my life daily".
The Little Kids Rock organisation is a group committed to bringing both musical instruments, and a musical education, to over one million children in the US. As a long-time supporter of the initiative, Hetfield can be seen jamming with school kids in the video and being quizzed on his own formative experiences with music.