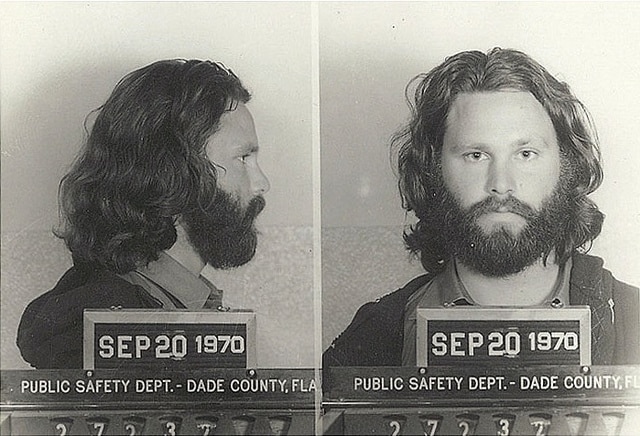 The Doors' long forgotten self-produced documentary 'Feast of Friends', will finally be getting a proper release more than four decades after its creation.
'Feast of Friends' is a film that documented the legendary band on their 1968 summer tour.
The movie has previously only been available as poor-quality bootlegs, but now it has been remastered and will be available on DVD in November.
The group funded the endeavour themselves, the film was shot over a five-month period by Paul Ferrara, the group's official photographer. The documentary was never fully completed and at the preview screenings in 1968 film critics widely reacted negatively.
Apart from the critics, the reason it has taken nearly half a century to come out is because of Jim Morrison's legal issues at the time, stemming from allegedly exposing himself to an audience in Miami.
During the trailer Morrison says: "It's a fictional documentary. I can't say too much about it, because we're not really making it. It's just kind of making itself."
The new version of 'Feast of Friends' has been remastered in high definition by long-time Doors co-producer and engineer Bruce Botnick, who also remixed and remastered the soundtrack. The movie includes concert performances and interviews with Morrison, guitarist Robby Krieger, organist Ray Manzarek, drummer John Densemore and Doors manager Danny Sugarman.
Watch the Feast Of Friends trailer below.
The DVD will also feature extra footage shot for the original film, including the group playing poker, footage of the group recording 'Wild Child' in the studio and an altercation with photographer Richard Avedon. It will also include a 1968 British documentary named 'The Doors Are Open,' that tells the story of the Doors' final performance at North London's Roundhouse venue.
And of course, no Doors documentary would be complete if it didn't feature the sensational live track 'The End,' performed at a 1967 Toronto concert.