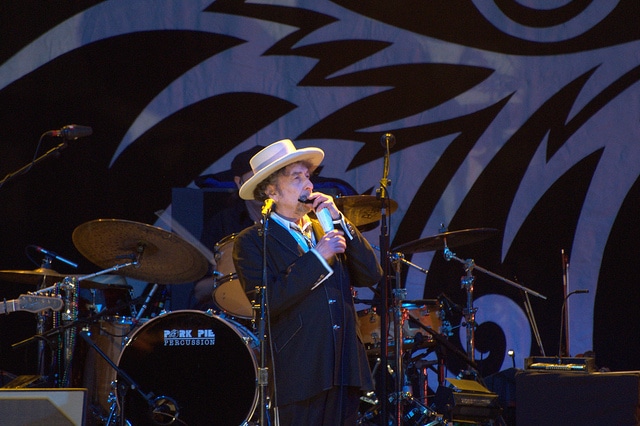 Seriously, how many people can say they love their job so much they'll still be doing it long after retirement age, if allowed?
You have to hand it to the musicians who have long since qualified for a bus pass, yet still subject themselves to gruelling schedules of new recordings, releases and gigs.
Paul McCartney had to disappoint some of his fans this week after doctors – suspecting he might have a virus – ordered him to rest. The 71-year-old Beatle, who was forced to postpone two Japanese dates and one in South Korea, doesn't have long to put the feet up though, as he's due on stage in the USA next month.
Elsewhere this week Led Zeppelin guitarist Jimmy Page accused Zeppelin front man Robert Plant of "playing games" by refusing to do another Zeppelin reunion. The 70-year-old guitarist is keen for a repeat of the massive reunion show in London in 2007 and was on stage at L'Olympia Music Hall in Paris this week performing previously unreleased songs from Led Zeppelin's first three album reissues.
And, like a rolling stone, Bob Dylan is still going strong after more than five decades in the music business. The American troubadour, who turns 73 tomorrow, is releasing a new album later this year (thought to be titled: Shadows In The Night) and from it: Dylan's take on Frank Sinatra's 1945 song 'Full Moon and Empty Arms' is streaming now on www.bobdylan.com.
Bob Dylan is Live At The Marquee in Cork on June 17th and he'll be in The O2 in Dublin the night after that, Robert Plant and his Sensational Space Shifters will be Live At The Marquee on June 25th while Paul McCartney's Out There tour resumes in Texas, USA on June 14th. How many people in their 70s still work that hard?
Dee Woods
Nova Nights Mon-Fri from 7pm and Saturdays 10am-2pm
@RaDeeOh