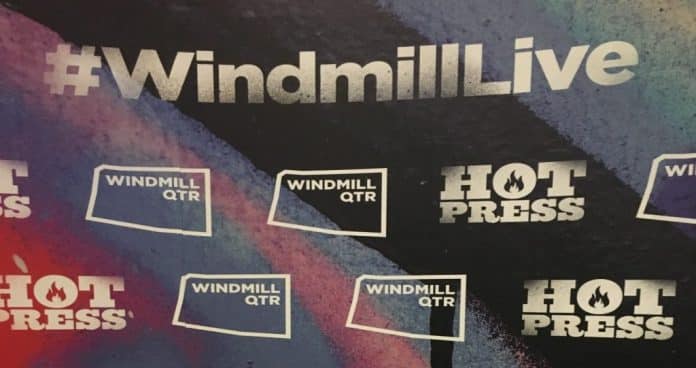 Windmill lane in association with Hot Press kicked off their new live concert series down in Windmill Lane studios. The first night of this brand new event saw The Hothouse Flowers take to the stage to celebrate Irish Music. Joining them on the night was Grammy nominated Moya Brennan (member of Irish group Clannad) and rising Dublin artist Erica Cody.
Speaking with Nova at the event Hot Press Editor Niall Stokes said ''Windmill Lane has this legacy of great music associated with it, artists such as Elvis Costello, Kate Bush Status Quo and Def Leppard have recorded here'' He also went on to say that ''the idea with Windmill Live and the vinyl walk is to celebrate all that wonderful history''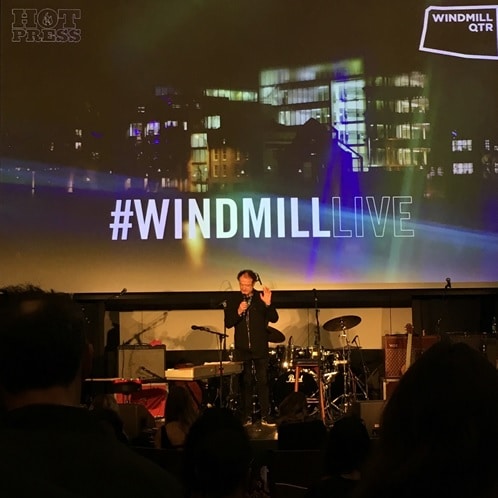 Moya Brennan who was one of the musicians that performed on the night told Nova that ''it was such a friendly place to come into, great atmosphere! They had the best of equipment and it was the first serious studio in Dublin, and it was so exciting to have''
Windmill Lane was made famous for recording U2's crucial first three albums – Boy, October, and War – which were recorded in full, the band also did much of the vital work on The Unforgettable Fire, The Joshua Tree and Achtung Baby in the original studio building on Windmill Lane.
The iconic studio was originally opened by recording engineer, Brian Masterson, in 1978 on Windmill Lane and subsequently relocated to its current location at Dublin's South Dock where it still operates as one of Ireland's largest recording studios.
To celebrate this event and to commemorate the history of the studio they have installed sleeves of 21 of the most famous albums for which recording work was done at the studio. The sleeves have been embedded into the pavement of the redeveloped Windmill Lane, to create a 'Vinyl Walkway'
The 21 albums to make the walkway are The 21 albums that make up the walkway are:
The U2 Collection
Boy
October
War
The Unforgettable Fire
The Joshua Tree
Achtung Baby
Other artists collection
Kate Bush – The Hounds of Love
Phil Lynott – The Philip Lynott Album
The Waterboys – Fisherman's Blues
Van Morrison and the Chieftains – Irish Heartbeat
Clannad – Magical Ring
Def Leppard – Hysteria
The Chieftains – 10
Vinnie Kilduff – The Boys from the Blue Hill
Planxty – After the Break
Elvis Costello – Spike
James Galway and the Chieftains – In Ireland
Gilbert Sullivan – Life & Rhymes
Bill Whelan – The Seville Suite
Status Quo – Never Too Late
Elmer Bernstein – My Left Foot soundtrack
More information on the upcoming events can be found on the Hot Press website.