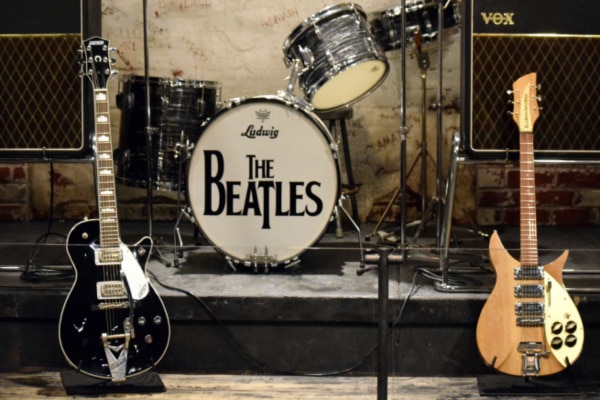 Remember the Beatles' singing 'Money Can't Buy Me Love' all them years ago? Well the track, which was used for 1987 film 'Can't Buy Me Love', appeared to imply that money could in fact do so.
This was a film which was set to be originally called Boy Rents Girl. For obvious reasons, that track's title was shut down, with then-Disney CEO Michael Eisner suggested using the classic Beatles' track instead.
Released in 1987, 'Can't Buy Me Love' starred a young Patrick Dempsey as a high school nerd, so desparate to be popular that he pays the attractive cheerleader Cindy Mancini played by Amanda Peterson to pretend to be his girlfriend.
She agrees to the proposition, as she needs to replace her mother's $1,000 suede dress.
However, things get complicated when the cuckold pair actually begin to harbour feelings for one another, despite Peterson's character already dating somebody who is away at college.
Beatles Star Denies Prostitution Link With 'Can't Buy Me Love'
Following it's release, the film was also accused of glamourising prostitution. It was criticised for portraying a female lead who could be bought and exploited.
This young girl was also under the age of 18, adding more problems to the plot.
The film's plot was also linked to the titular track, with many assuming that the track was about a prostitue.
However speaking in 1966, Paul McCartney strongly dismissed these claims.
"When someone suggests that 'Can't Buy Me Love' is about a prostitute, I draw the line", Macca had stated. "That's going too far". 
Along with 'Can't Buy Me Love', this Beatles classic was includes several other tracks.These tracks included Generation X's 'Dancing With Myself' , and Beach Boys' 'Surfin Safari'.
'Can't Buy Me Love' was also choreographed by Paula Abdul, including the famous African Anteater Dance scene. Check that out here.
Meanwhile, a book which explores a specific epoch in the life and career of Sir Paul McCartney will hit the shelves in December. More on this here.