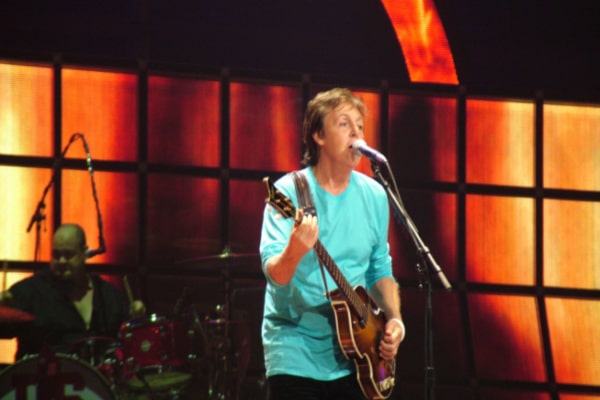 A book exploring a specific epoch of the life and career of Beatles icon Paul McCartney is to hit the shelves this December.
The McCartney Legacy: Volume 1: 1969-1973, is to explore McCartney's career beyond the Beatles. It will also feature interviews from fellow musicians, recording engineers, filmmakers, producers and tour managers.
Written by Beatles historians Adrian Sinclair and Allan Kozinn, the book will explore McCartney's career post Beatles. You can also pre order the book for yourselves here.
The career of Paul McCartney since the Beatles has been nothing short of remarkable. Macca's 26 solo albums have subsequently 86.5 million copies.
His latest solo record 'McCartney III' debuted at number two in the US Billboard Chart, and top spot in the UK Album Chart.
Paul McCartney Releases The Lyrics: 1956 To Present 
This news comes after Paul McCartney released The Lyrics: 1956 To Present last November.  
This book reflected on McCartney's eight decade career as a songwriter.
"The one thing I've always managed to do, whether at home or on the road, is to write new songs. I know that some people, when they get to a certain age, like to go to a diary to recall day-to-day events from the past, but I have no such notebooks. What I do have are my songs, hundreds of them, which I've learned serve much the same purpose. And these songs span my entire life", McCartney said in a statement last February.
"I hope that what I've written will show people something about my songs and my life which they haven't seen before. I've tried to say something about how the music happens and what it means to me and I hope what it may mean to others too".
Earlier this month, it was also announced that Paul McCartney's Hulu docuseries bagged several nominations at this year's Emmy Awards, alongside Peter Jackson's Beatles: Get Back. More on this from Nova here.