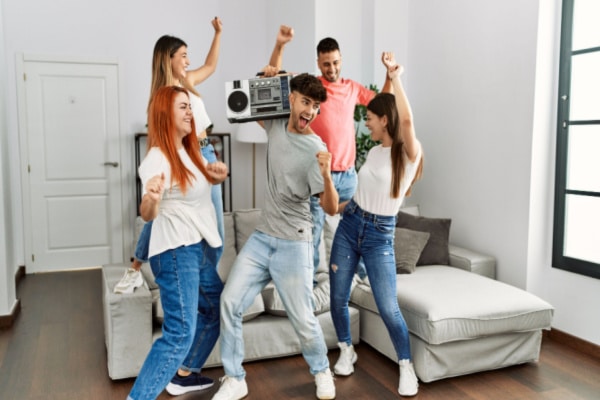 Newly released data from the JNLR radio research for Ireland has reported that 91% of Irish adults continue to tune into the radio on a weekly basis!
The report covers the period between July 2021 and June 2022. It also emerged that 91.2% of adults still enjoy tuning into the radio every week.
While 87.1% of 15-34 year olds also listen in.
The report also added that 79% of adults listen to the station on a daily basis, in comparison with 69% of 15-34 year olds.
For the adult population, tuning in via FM/AM is still the popular choice. 90% of adults still use that form. 4% use a smart speaker, while 3% use a mobile device.
81% of 15-34 year olds tune in via FM/AM. While 5% use a smart speaker, with 8% using a mobile device.
"huge power and popularity"
Speaking about these statistics, the CEO for Radiocentre, Ciaran Cunningham feels that the data shows the "huge power and popularity" that radio has among the Irish population.
"I am delighted that the JNLR listenership data released today shows clearly the huge power and popularity of radio among the Irish population", Cunningham said.
"It delivers unrivalled audience numbers on a daily and weekly basis. Radio listening is booming. Today's figures are a great reminder that Irish radio is a central part of people's lives. As a commercial medium, radio gives brands a way to speak to millions of people every day".
Radio Nova Reports Record High Of Listenership Share
On top of this, Radio Nova has also accrued its highest market share of radio listenership in Dublin to date.
Nova has recorded 6% prime time share (7am-7pm) in the competative Dublin marketplace, a substantial increase on its recorded share at the beginning of last year (3%). * The latest Dublin market share now places Radio Nova ahead of rivals 98FM (5%), Q102 (4.4%) and 0.5% behind FM104 in the city.
And in its total franchise area of Dublin city, county and commuter belt, Nova now has 161,000 weekly, and 81,000 daily listeners.
"To say we're delighted with these figures today is a definite understatement!", CEO and Programme Director Kevin Branigan said. "We've worked really hard over the last year and it's gratifying to see this effort coming through like this".
* JNLR Ipsos/MRBI 2022.2, Dublin, Market Share (7am-7pm) compared to 2020.3, Dublin, Market Share (7am-7pm).
** JNLR IPsos/MRBI 2022.2, Dublin Commuter Belt, Weekly and Daily Reach.