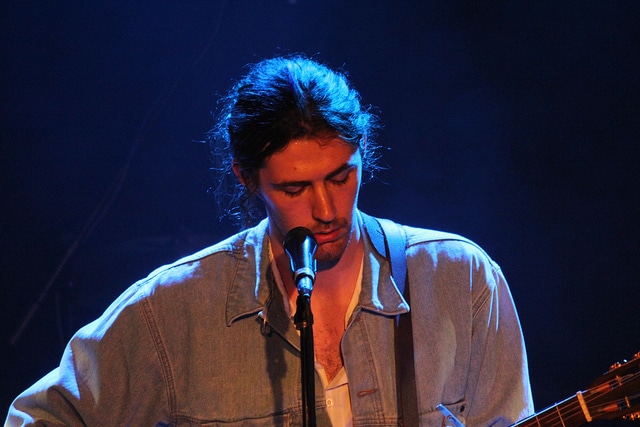 Over the bank holiday weekend, Hozier played Lollapalooza, an annual music festival, at Grant Park in Chicago.
The Lollapalooza line-up included Kings of Leon, Arctic Monkeys and Interpol.
Bray's answer to Jeff Buckley, was recommended by USA Today as one to watch at the festival. Music critic, Matt Paris, wrote in the Redeye Chicago that, Hozier made his top two performances of the weekend, beating Arctic Monkeys down to number three on his list.
Backstage at Lollapalooza, Hozier stopped by to play a song with Alana Henderson. Alana Henderson is a 25-year-old, Irish singer-songwriter-cellist, from Northern Ireland who released her debut EP 'Wax & Wane' in February 2013 and was listed by Hot Press magazine as 'one to watch' for 2013.
Check out the acoustic performance below.
Hozier wasn't the only Irish act on the Lollapalooza stage, Glen Hansard played on sunday. The lads certainly brought the Irish weather with them. Hansard told 93XRT that:
"You know what, I hope it is still raining. I enjoy it. It is really nice to play in the rain. Especially because people make a decision, we're going to have a good time no matter what."
Hozier's first album will be out on September 22nd and will realeased on Island Records. The album will contain tracks from the Irish singer's previous two EPs, Take Me to Church and From Eden.
Hozier shot to fame in America with a stunning performance on the late night talk show Letterman. The show has millions of viewers and overnight the Irish singer became a household name.
Check out the Letterman performance below.
Hozier will be playing the Electric Picnic on August 30th.