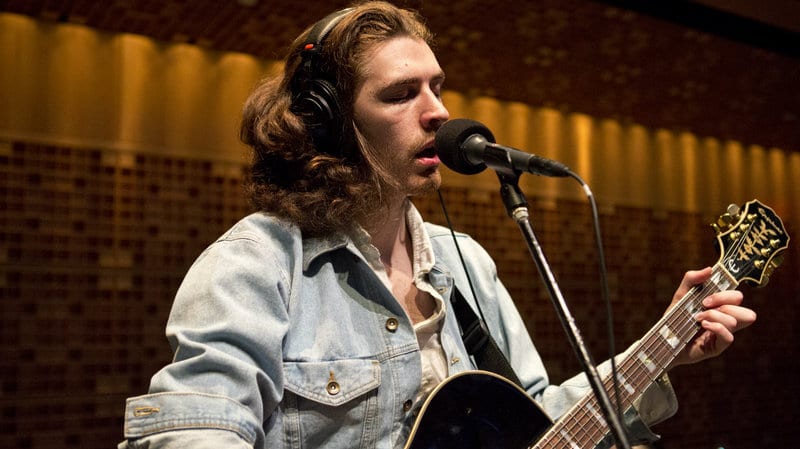 Gutted you missed out on Hozier's sold-out shows? All is not lost – Hozier has just announced a European tour, where he will be playing five dates in both Ireland and Northern Ireland from the 15th to the 20th of December.
Bray native Hozier has achieved unbelievable success worldwide for his melodic hits, including 'Take Me To Church' and 'Cherry Wine', and has dominated the charts with his soulful and rich sound. Hozier is featured on Ireland's Biggest Irish Artist Albums of 2018 and still maintains a large fan base, despite not releasing an album since 2014. Fans of Hozier have been eagerly awaiting new material from the artist over the last four years, and with the release of his four track EP, 'Nina Cried Power', excitement is building for his forthcoming album.
Although fans have not been provided with an album title or release date, Hozier has promised that the wait will soon be over. The artist stated on Twitter: "The completion of the record is approaching and I'm eager to share it. Sincere thanks to you for your continued support. Hope to see you on the road again." In addition to this, Hozier announced that the album is influenced "quite a bit" by the sociopolitical climate over the last 12-18 months, but has assured fans that the album incorporates a "hopeful and very warm" sound.
In addition to this, Hozier outlined that one song in particular features a more experimental sound, describing 'Wasteland, Baby!' as a "little folk ditty", adding that it is "kind of a funny love song to somebody imagining the world as it is now and then imagining the worst case scenario and trying to enjoy, trying to still find joy and still find something worthwhile in the absolute worst case scenarios."
Here are his upcoming dates in Ireland and The UK this year:
15 December – The Olympia Theatre, Dublin

16 December – The Olympia Theatre, Dublin

17 December – The Olympia Theatre, Dublin

19 December – The Ulster Hall, Belfast

20 December – The INEC, Killarney
Check out his incredible performance of 'Nina Cried Power' on The Jonathan Ross Show below:
https://www.youtube.com/watch?time_continue=2&v=K7sfkMIC1rQ