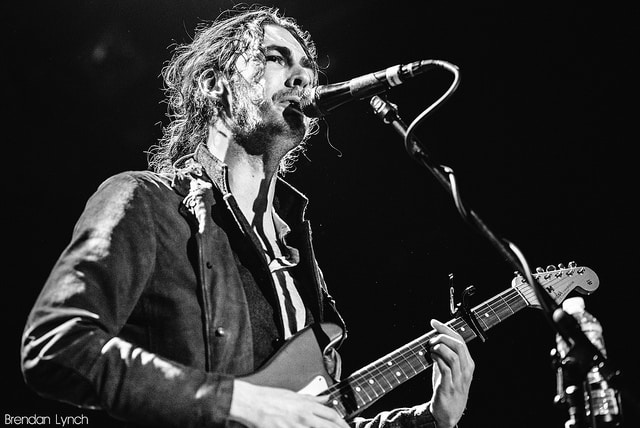 Irish singer/songwriter Hozier won Best Song Musically and Lyrically for his major hit 'Take Me to Church'
The Ivor Novello Awards took place in London's Grosvenor House yesterday (May 21st) and saw Irish native Hozier scoop the prestigious prize for excellence in song-writing and composing. The 24 year old musician dedicated his award to his mother who is currently in hospital.
"It's an honour to be in this room, sharing it with so many people who have shaped my life. This time last year, I was completely unknown. A lot of the music was recorded in my attic." Hozier said during his acceptance speech.
'Take Me to Church' has reached No.1 in 12 countries throughout the world and was the most streamed song of 2014. The song which challenges stigma surrounding sexual orientation is also accompanied by a video depicting a brutal homophobic beating. Speaking about the song Hozier explained that "'Take Me to Church' is essentially about sex but it's a tongue in cheek attack at organisations that would… undermine humanity by successfully teaching shame about sexually orientation – that it is sinful, or that it offends God."
Other winners at the Ivor Novello Awards include Ed Sheeran for Songwriter the Year, Bombay Bicycle Club for Album of the Year and Clean Bandit winning both Best Contemporary Song and Most Performed Work. Bob Geldof and Midge Ure were honoured with Special Anniversary Awards while Black Sabbath were given the Lifetime Achievement Award.
Hozier is due to join Foo Fighters, Kaiser Chiefs, Ash and The Strypes at Slane on May 30th.
Photo Cred: Brendan T Lynch