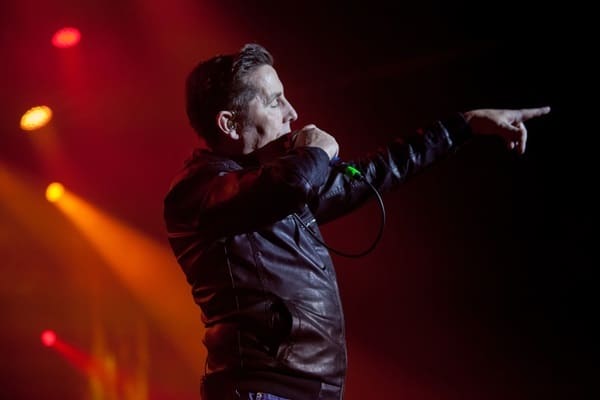 Would you like to listen to the article instead of reading it?
Irish singer Imelda May has paid tribute to "working class hero" Christy Dignam, hailing him as a "true artist".
May paid homage to Dignam, who she collaborated with on a number of occassions, including the track Song For Kathryn, dedicated to Dignam's wife.
Christy Dignam passed away yesterday following a long battle will illness aged 63, having spent the last few months in palliative care. The Aslan singer spent that time under the care of his family at their home in Finglas.
"On behalf of my family, it is with a broken heart that we convey the news of my father's passing, Christy Dignam", the singer's daughter Keira wrote.
"Maybe I can do that" – May Pays Tribute To Christy Dignam
Speaking about the impact Christy Dignam had on her pursuit of musical success, Imelda May hailed the late singer as a "working class hero".
"He was an extraordinary man, an extraordinary performer", May said in tribute to Dignam.
She continued, "I'd like to say that he was a working-class hero, which really influenced me growing up, 'cos you don't get a lot of working-class people in music, and to see him do his thing and be a proper working-class Dub, it made me think, 'Maybe I can do that'".
"The thing that was so special about Christy [was that] he was a true artist, a total true artist", added May. "Now some people are performers and some people are artists, and he's a true artist".
Elsewhere, Imelda May also praised Christy Dignam for his succinct honesty and for not being afraid to be vulnerable.
"An artist will open their chest and bare his soul and Christy did that, and he did that always", she added. "He would show you every single part of him and give… that's brave, it's honest, it's truthful, but also, it takes a lot out of you".
"true connection"
Imelda May also claimed that Dignam managed to create a "true connection" with his music, which is a "rare gem" and a trait of a "true artist".
"He sang and wrote about every part of his life – the truth – 'cos he knew that was the only way of true connection", she explained.
"When you'd listen to him, you knew the truth in everything he said and you could connect with everything he said", May added. "That's a rare gem, that's a properly true artist, dedicated to the art".
She also added, "That's not something you can just pick up. That's in your soul, and that's why he was so special".
"And you could believe every word he said. You could rely on him to tell the truth".
May also called Dignam "resilient, truthful, funny, a gent… & a proper Dub".
"He was head and shoulders about the rest", she concluded. "He was something else… a very special person".
The world of music and beyond also paid tribute to Christy Dignam. See more here.