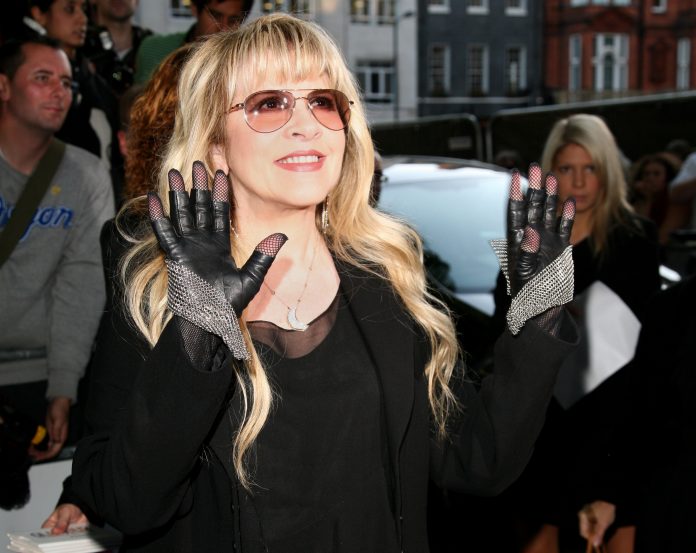 Stevie Nicks has revealed that in another life she would have been a music-film editor. The Fleetwood Mac singer made the revelation in a new interview, promoting her new concert film.
'24 Karat Gold' is a concert film from the singer's solo tour recorded in 2017. It hits cinemas, drive in theatres and exhibition spaces across North America this month. Due to the lockdown, an Irish release date has been postponed for now. Nicks was speaking to Rolling Stone Magazine about the new film.
In the interview Nicks says "Had I not been a singer and had the accidental grace to have been thrown into a situation where I was watching somebody else edit a rock and roll film of another band that had girls in it, I would've said".
Nicks worked closely with producer Joe Thomas on the new release. The pair have history as they worked together on previous concert films. The two worked on Fleetwood Mac's 'Live in Boston' 2004 film and the 2006 Tom Petty feature 'Live From Gainesville'.
Nicks said "I'm really the second editor. The fact is that if I don't like a shot, it's not going in."
Nicks wanted a full on role with the project, as she has learned in the past that men see women differently. "We would rather see ourselves the way we see ourselves. They kind of like us to be messy and a little bit like, 'Oh, I just got here. It was that realisation that made Nicks believe she could have been a music film editor.
Nicks felt that the tedious process of editing paid off for a great film. "I find shots that nobody else would look for." One scene Nicks mentions is where the camera is hoisted above the drummer and you see Nicks and her guitarist caught in a moment. "Nobody else would've thought to look at it, and it's this amazing picture of me and Waddy standing and looking straight at each other. Waddy just slowly smiles at me, and you see the relationship that he and I have had since I first met him 1971."
This film was one of two lockdown projects she worked on. She flew to Chicago on what she said was "Covid free plane" and lived in a house off a golf course that was vacant since before the world went into lockdown. Nicks would then go to Thomas' studio masked up – "I  felt imprisoned by the mask, but I love the mask — I felt safe" she added.
The other lockdown project Nicks worked on was a new song called 'Show Them The Way'. It was inspired by a dream she had where she played a benefit concert for influential leaders such as Martin Luther King Jr and John F. Kennedy. Radio Nova reported on the new song and you can read our report on it here.
Nicks also joined in the recent Fleetwood Mac viral TikTok challenge that has taken the platform by storm. You can check it out below and read our piece on it here.
Afternoon vibe. Lace 'em up! #Dreams #FleetwoodMac #CranberryDreams @420dogface208 https://t.co/eg5f54bu0b pic.twitter.com/Mj1clEpnas

— Stevie Nicks (@StevieNicks) October 13, 2020