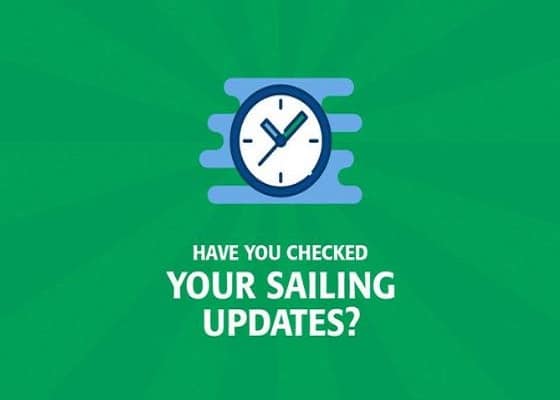 Some Irish Ferries customers could have their summer holiday plans disrupted. It's after the company announced a delay in the delivery of their new ferry the W.B Yeats.
Irish Ferries say the German shipyard building the W.B Yeats has informed the company delivery of the new ferry is likely to be delayed. As a result the company decided, in a bid to minimise potential disruption to customers, to cancel a number of affected sailings from July 12th to July 29th.
Customers impacted by the decision are being contacted and offered spaces on the MV Oscar Wilde, close to the dates of their original bookings. However in the event an acceptable alternative cannot be found, customers will be entitled to a full refund.
In a statement on the company's website, Irish Ferries have apologised for the inconvenience and say it is an extraordinary circumstance beyond its control.
Can you imagine yourself aboard this luxurious cabin? Watch as the rear cabin arrives, almost ready to be lifted atop the hull.https://t.co/0eqMS1sLFp pic.twitter.com/bSyfzbNC0l

— Irish Ferries (@Irish_Ferries) April 19, 2018

And finally, this weekend Radio Nova is making radio history. Nova is the first Irish radio station to team up with Shazam, the world's leading music discovery app and they're giving listeners a chance to win tickets to the Rolling Stones. Once Nova plays a Rolling Stones track across the weekend listeners are encouraged to 'Shazam' it and click to win tickets.
Booked to travel with Irish Ferries? Check our online sailing updates for the latest information on your sailing – https://t.co/PRGoJPXrze pic.twitter.com/LvsSSTyL4r

— Irish Ferries (@Irish_Ferries) February 28, 2018